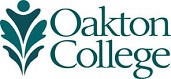 Announcements
Human Resources has relocated to room 1130, on Des Plaines Campus. Please call 847.635.1675 with any questions.
SURS Counseling Meeting
For more information about scheduling a SURS counseling meeting, please click on the SURS Counseling Appointment Instructions. If you call SURS to have the forms sent to you versus following the online instructions, the fax number to return the forms to SURS is 217.378.9800.  Call SURS if any questions 1.800.275.7877.

Payroll
Oakton has a bi-weekly payroll system.  You will be paid every other Friday.  As a part of the College's green initiative direct deposit advices and W-2's are no longer printed.  Both are available electronically in Self Service Banner. Information about accessing pay stubs and W-2's are available to employees through myOakton.
If you have questions please contact the payroll staff at payroll@oakton.edu.