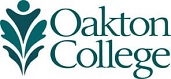 Corey Postiglione
Retrospective of Paintings 1972-2010
February 4 - March 26, 2010
Corey Postiglione's mature work begins with a series of minimalist works that examine the nature of painting as an object, and are inspired by artists including Frank Stella, Brice Marden, and Robert Mangold. In another series, Postiglione focuses on the urban landscape in abstract paintings that are clearly referential. In the 1990s the artist's paintings embraced labyrinthine imagery as a metaphor for several concepts – from global decentralization to personal journey. These works were strongly influenced by the work of postmodern authors including Frederic Jameson and Jean Baudrillard. Postiglione's most recent paintings continue along this aesthetic trajectory, propelled by new subjects such as exponential population growth and its ramifications.
Spectrum body VI, Oil on canvas, 64 X 48 in.
Trouble in Utopia, 1997, Arcrylic on canvas, 64 X 48 in.
Units Orange, 1973, Acrylic on canvas, 3 x 3 ft.