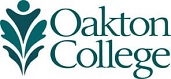 Fragments of Color: Georg Stahl
September 2 - October 15, 2010
Born in 1903 in Kassel, Germany, Georg Stahl was a victim of Hitler's "cultural purification" politics. He immigrated to the Netherlands in 1930 as politically "undesirable" and artistically "entartet" ( degenerated). His post-World War II paintings may be described as abstract expressionist or informal, rooted in landscape and figure and influenced by the Ecole de Paris. Some of the work groups in this exhibition date from the late 1950s to the mid-Sixties and may be characterized as complex yet dynamic compositions which, although introverted in character, reveal Stahl's development from, according to one critic, "a monologue interieur [to] a monologue monumental."
Untitled, 1961, Oil on masonite, 49 x 64 in.
Red Intensity in the Back Ground, 1961, Oil on masonite, 48 x 71 in.
Untitled, 1957, Caseine-tempera, 36 x 49 in.
Composition, 1959-60, Oil on paper, 32 x 22 in.