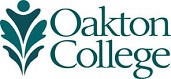 Beginning Photography
I.     Course Prefix/Number: ART 115
       Course Name: Beginning Photography
       Credits: 3 (0 lecture; 6 lab)
II.    Prerequisite
None
III.   Course (Catalog) Description
Course explains basic photography. Student, using their own cameras, explore basics of film exposure, development and printing. Focus is on realizing camera's ability to record fine delineation of tone and detail using black and white materials. Content includes use of studio cameras, studio lighting, brief history and basic aesthetics of photography. Studio work outside of regular class time required. *See Note

*Note: Students are expected to buy their own film and paper. Total cost of these items is approximately $150-200 in addition to the regular lab fee. The student who does not own a camera, tripod or light meter may borrow these items from the College by paying a refundable deposit fee. Deposits will be retained when equipment is damaged or not returned on the specified due date.
IV.   Learning Objectives
A. To identify basic photographic principles and concepts.
B. To produce photographs that demonstrate the student's awareness of the different types of classic photography.
C. To demonstrate knowledge of basic photographic principles, equipment, and technical standards.
D. To produce well-crafted and finished photographic prints.
E. To demonstrate control over the visual organization of images by incorporating basic visual concepts into strong, coherent photographs.
V.    Academic Integrity and Student Conduct
Students and employees at Oakton Community College are required to demonstrate academic integrity and follow Oakton's Code of Academic Conduct. This code prohibits:
• cheating,
• plagiarism (turning in work not written by you, or lacking proper citation),
• falsification and fabrication (lying or distorting the truth),
• helping others to cheat,
• unauthorized changes on official documents,
• pretending to be someone else or having someone else pretend to be you,
• making or accepting bribes, special favors, or threats, and
• any other behavior that violates academic integrity.
There are serious consequences to violations of the academic integrity policy. Oakton's policies and procedures provide students a fair hearing if a complaint is made against you. If you are found to have violated the policy, the minimum penalty is failure on the assignment and, a disciplinary record will be established and kept on file in the office of the Vice President for Student Affairs for a period of 3 years.
Please review the Code of Academic Conduct and the Code of Student Conduct, both located online at
www.oakton.edu/studentlife/student-handbook.pdf
VI.   Sequence of Topics
A.  Technical Foundation
         1. Camera Classifications
               a. Subminiature
               b. Box camera
               c. 35mm
                    1) Single Lens Reflex
                    2) Rangefinder
               d. 120mm
                     1)   Single Lens Reflex
                     2)   Double Lens Reflex
               e. View Camera
                     1) Tilts
                     2) Swings
                     3) Rise and falling front
          2. Parts of a Camera
                 a. Viewing Mechanism
                 b. Film advance mechanism
                 c. Lens
                      1) Concave
                      2) Convex
                      3) Pin hole camera
                      4) Focal Length
                      5) Wide angle
                      6) Telephoto
                 d. Diaphragm
                      1) F. Stop
                      2) Depth of field
                 e. Shutter
                      1) Leaf shutter
                      2) Focal Plane shutter
                      3) Shutter speeds
                 f. Shutter speeds and F stop relationships
                g. Light meter
B. Darkroom and Processing Foundation
         1. Developing film
                 a. Mechanical materials used  reels, tanks, etc.
                 b. Chemicals used and times
                         1) Silver Haloids
                         2) Developing and fixing of silver haloids
                 c.  Exposure and Development relationships
                         1) Expose for shadows
                         2) Develop for highlights development time relationship
                         3) Lighting conditions
          2. Printing
                 a. Photograms
                        1) Position of light source
                        2) Nature of light source
                        3) F stop of lens in enlarger
                        4)  Time of exposure
                  b. Gray Scales
                        1) Modular time units and range
                        2) Number of tones in photographic paper
                  c. Enlargers
                        1) Condensor type
                        2) Diffusion type
                        3) Type of enlarger that we use
                              a) Negative carriers
                              b) Lenses
                              c) Easels
                              d) Cleaning of negatives
                  d. Printing techniques
                        1) Burning in
                        2) Dodging
                        3) Waterbathing
                  e. Finishing and mounting
                        1) Cropping
                        2) Dry mounting on 11x 14 board
C. Studio Photography and Lighting
        1. Lighting Equipment
                a. LED lighting
                b. Spot and flood lights
        2. Direction of lighting and light quality
        3. Surface lighting
                a. Reflective and transparent objects
                b. Textured Objects
        4. Portrait lighting    
        5. Basic Lighting Setups
                a. Direct
                b. Indirect
                c.  Edge
                d. Backlighting
D. Form Oriented Photography
        1. Aesthetic issues of form orientated photography
                a. Edward Weston
                b. Man Ray and Moholy-Nagy
                c. Alvin Langdon Coburn
                d. Garnett
        2. Hard edge and Soft edge
               a. Organic forms
                     1) Isolation
                     2) Bleeding
                     3) Repetition
               b. Geometric Forms
                     1) Squares, rectangles, triangles etc.
                     2) Origin
E. Documentation
        1. Aesthetic issues of documentation
                a. War photography
                b. Atget
                c. Thomson's street life in London
                d. Riis and Hine
                e. Evans, Lange and the FSA
                f. Bourke -White and Abbott
                g. Brassai, Salomon, and Cartier-Bresson
                h. Social Landscape Photography
                      1) Bill Owens
                      2) Robert Frank
                      3) Geoff Winningham
                      4) Duane Michaels
         2. Principles of Documentation Photography
                a. Technical considerations
                      1) Pushing film
                      2) Depth of field relationships
                      3) Shutter speed and movement
                b. Subject and environmental object manipulation
                c. Photographer's point of view
       
F. History of Photography
       1. Camera and chemical development
              a. Camera obscura
              b. Chemical development
                     1) Prof. Schultz
                     2) Davy
                     3) Neipce
       2. Daguerreotype
               a. Daguerre and Neipce
               b. Spread of Photography
                     1) Morse and America
                     2) German Photography
       3. Fox Talbot and Calotypes
       4. Albumen Process
       5. Wet Collodian
       6. Dry Plate
       7. George Eastman
       8. Emerson-platinum paper and Photogravure
       9. Photo Successionist period Steiglitz
     10. Metaphor- Minor White, Siskind, Bullock, and Callahan
     11. Manipulative imaging and the future
              a. Jerry Ulesman
              b. Electronic imaging
VII.  Methods of Instruction
Lectures and demonstrations on topics including use of a camera, history of photography, and photographic printing. Media presentations also accompany lectures. One field trip, and three studio sessions are used. Lab time is scheduled throughout the semester. (See CALENDAR for schedule of class time.)
Course may be taught as face-to-face, hybrid or online course.
VIII. Course Practices Required
A. Attend and participate in all scheduled critiques
B. Produce 13 work prints for Mid Term
C. Produce 8 8x10, prints for the scheduled final
D. Take a final examination  
E. Perform shooting assignments and turn in proof sheets of each assignment AS SCHEDULED
F. Produce all print assignments
IX.   Instructional Materials
Note:
Current textbook information for each course and section is available on Oakton's Schedule of Classes.
A. Camera: 35mm negative size format or larger. Must have variable "F" stop and shutter speeds. May not use a subminiature (8mm 16mm) or a Box camera (INSTAMATIC). The college has a limited number of cameras that we can loan out to you for the semester.
B. Light Meter: A hand held meter is preferred, but a meter integrated within the camera will do an adequate job.
C. Tripod: One that is big enough to hold your camera steady.
D. Cable Release: Make sure it fits your camera. A small one that is 6 inches will be more than adequate.
E. Film: USE ONLY TRI X FILM OR T  MAX(400) FILM. Buy the correct size film to fit your camera. (T MAX 3200) - total of 13 rolls
F. Negative Sleeves: Buy the correct size for your negative format.
G. Photographic Paper: FIBERBASE "F" surface, Double Weight, 8x10 inches. We will supply you with the appropriate filters.
                                                                      OR
                                 ILLFORD MULTI GRADE GLOSSY WHITE SURFACE FIBER BASED PAPER
NOTE: DO NOT USE RC (ANY KIND OF RESIN COATED PAPER)
H. Dry Mount Tissue: 8x10 inch Seal MT 5 package of 25.
I. Mount Board: 11x14 inch with a smooth white finish only. You may use "Mount" board or "Mat" board, but do NOT USE any kind of "Illustration" board or "Pebble" board.
J. Towel: Necessary for all work in the darkroom
K. Text: Suggested source book: "Photography" by Upton and Upton.
L. Optional Items:
       1. Cans of compressed air, brushes, rubber gloves, film cleaner etc.
       2. SOME SUPPLIES WILL BE GIVEN TO THOSE STUDENTS ENROLLED FOR CREDIT

It should be noted that over the course of the semester, you will spend a minimum of $150.00 for photographic supplies. To successfully complete this course, you can expect to spend as much time working outside of CLASS as you would in any other college level course.



X.    Methods of Evaluating Student Progress
A.  Grading: The final grade will be based upon the following elements and their weights:

        Quizzes          = 25%
        Critiques         = 25%
        Final Exam      = 25%
        Final Critique   = 25%    
                       Total  = 100%
All prints will be evaluated on these criteria:
   1. Print quality
   2. Craftsmanship

(Questions about the course content and practices must be directed to your instructor)

B. Critique: The critique offers students the opportunity to show their work to the class and to the  instructor and obtain feed back crucial in the development of their work. There will be four critiques.

C. Final Examination: A final examination will be administered at the end of the semester on the date indicated on the schedule sheet. The final examination will consist of 50 multiple choice questions.

D. Quizzes: Quizzes will be administered at the critiques. Each quiz will have 50 multiple choice questions.   

E. Attendance: Attendance at scheduled critiques (note the calendar handout) is mandatory. Any critique that is NOT ATTENDED will result in a 0 GRADE FOR BOTH QUIZ AND CRITIQUE.

F. Assignments: All assignments are due at the critiques. Students are to show proof of assignments by presenting proof sheets. Each proof sheet will count as a print in the critique



XI.   Other Course Information
Some of the activities and assignments in this class involve the use of nude models, standard practice in (photography, drawing, and painting-as appropriate) classes. If a student objects to this practice, he/she is encouraged to discuss with the instructor early in the semester alternative ways of completing course requirements.
If you have a documented learning, psychological, or physical disability you may be entitled to reasonable academic accommodations or services. To request accommodations or services, contact the Access and Disability Resource Center at the Des Plaines or Skokie campus. All students are expected to fulfill essential course requirements. The College will not waive any essential skill or requirement of a course or degree program.
Oakton Community College is committed to maintaining a campus environment emphasizing the dignity and worth of all members of the community, and complies with all federal and state Title IX requirements.
Resources and support for
pregnancy-related and parenting accommodations; and
victims of sexual misconduct
can be found at
www.oakton.edu/title9/
.
Resources and support for LGBTQ+ students can be found at
www.oakton.edu/lgbtq
.