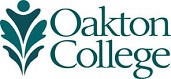 Color Photography
I.     Course Prefix/Number: ART 215
       Course Name: Color Photography
       Credits: 3 (0 lecture; 6 lab)
II.    Prerequisite
ART 115 or ART 117 or consent of instructor
III.   Course (Catalog) Description
Course explores aesthetics, techniques and theory of color photography. Content includes color theory, nature of light and its relationship to the additive and subtractive system of color theory, and color balance in relationship to light source and color corrected photographs. Focus is on student camera work to shoot and develop color positive and negative film, with the goal of making color photographs, applying history of photography and function of color aesthetics to photography, and to individual work. *See note.

*Note: Students are expected to buy their own film and paper. Total cost of these items is approximately $150-200 in addition to the regular lab fee. The student who does not own a camera, tripod or light meter may borrow these items from the College by paying a refundable deposit fee. Deposits will be retained when equipment is damaged or not returned on the specified due date.
IV.   Learning Objectives
A. To apply color theory and explain its relationship to color photography.
B. To photograph and process with color materials, applying high standards of photographic quality.
C. To produce color-corrected prints.
D. To demonstrate how color can be used to create form in a picture, adding a new dimension to its content.
V.    Academic Integrity and Student Conduct
Students and employees at Oakton Community College are required to demonstrate academic integrity and follow Oakton's Code of Academic Conduct. This code prohibits:
• cheating,
• plagiarism (turning in work not written by you, or lacking proper citation),
• falsification and fabrication (lying or distorting the truth),
• helping others to cheat,
• unauthorized changes on official documents,
• pretending to be someone else or having someone else pretend to be you,
• making or accepting bribes, special favors, or threats, and
• any other behavior that violates academic integrity.
There are serious consequences to violations of the academic integrity policy. Oakton's policies and procedures provide students a fair hearing if a complaint is made against you. If you are found to have violated the policy, the minimum penalty is failure on the assignment and, a disciplinary record will be established and kept on file in the office of the Vice President for Student Affairs for a period of 3 years.
Please review the Code of Academic Conduct and the Code of Student Conduct, both located online at
www.oakton.edu/studentlife/student-handbook.pdf
VI.   Sequence of Topics
A. Language of Color
        1. Light
              a) Electromagnetic spectrum
              b) Light Color Wheel
              c) Primary light colors
              d) Secondary light colors
        2. Human Vision
              a) Rods and cones
              b) Adaptability of vision
        3. Munsell system
              a) Hue
              b) Value
              c) Chroma
        4. Color Theory
              a) Additive System
              b) Subtractive system
                     1. Creating primary colors
                     2. Usage of theory in color film and paper
        5. Color Balance
              a) Kelvin temperatures
              b) Film and White Light
              c) Color Correction
                     1. Filters for slides
                     2. Color printing and color balance
                            a) Paper Emulsion
                            b) Dichroic heads and CCP filters
B. History of Photography
       1. Additive system
              James Clerk Maxwell
                  a) Collodion Plates
                  b) Additive synthesis
       2. Autochrome Process
               a) Lumiere Brothers
               b) Filters
       3. Subtractive System
               a) Charles Cros And Louis Ducos
               b) Du Hauron
                       1. Carbon Printing
                       2. Negatives and Filters
       4. Karl Scinzel
              a) Mono Pack
              b) Dyes
       5. Rudolph Fisher
              a) Dye Coupling
              b) Monopaks
              c) Agfa-Agfacolor
       6. Kodak
              a) Leopold Mannes and Leo Godowsky
              b) Kodachrome
                     1) Couplers and developers
                     2) Slides
                     3) Negative Film
                     4) Print materials
C.  Color Film
        1. Transparencies-Positive system
                 a. General Characteristics
                         1) Intensity
                         2) Printing and Transparencies
                 b. Films and Manufacturers
                         1) Kodak
                         2) Fuji
                         3) Agfa
                         4) Konica
                         5) 3M
                 c. Digital Cameras
                 d. Light Sources
                        1) Tungsten and Daylight
                        2) Filters
                 e. Structure of Film
                        1) Layers
                        2) Dye Couplers
                 f. Processing
                        1) E-6
                        2) Process and Procedure
                        3) Push Process
                 g. Mounting and Final Presentation
                        1) Slide Mounts
                        2) Transparency Masks
       2. Negative System
                a. General Characteristics
                        1) Photographic Quality and Tonality
                        2) Orange Mask
                b. Films and Manufacturers
                        1) Kodak
                        2) Fuji
                        3) Agfa
                c. Light Sources
                        1) Tungsten, Daylight, Flash
                        2) Filters
                d. Structure of Film
                        1) Layers
                        2) Dye Couplers and Differences to Positive System
                e. Processing
                        1) C-41
                        2) Process Itself
                        3) Similarities to Black and White
D. Color Printing
        1. Positive and Negative System
               a. Cebachrome
               b. Ektacolor Prints
               c. Ink Jet
        2. Equipment
                a. Enlargers and Ink Jet Printers
                b. CCP Filters
                c. Dichroic Heads
        3. Exposure
                a. Set Up
                b. Test Print and Filter Pack
        4. Processing Methods
                a. Tray
                b. Drum
                c. Dip and Dunk
                d. Roller Transport
                e. Digital Printing
                5. Chemical Processes
                6. Evaluation
                       a. Methods
                               1) Viewing Filters
                               2) Sensitivity to Neutral Areas
                               3) Exposure Factors
                               4) Printing Techniques
                       b. Corrective Methods
                               1) Density of Color Cast
                               2) Filters and Relationships to Color Cast
                               3) Use of Densitometers
E. Alternative Systems
        1. Black and White
                a. Internegatives
                b. Panalure Paper
        2. Negative and Positive Interfaces
        3. Color Manipulation
                a. Posterization
                b. 3M Color Key
                c. Color Kodalith
                d. Making Color
        4. Dye Transfer, Carbo and Nonsilver Processes
VII.  Methods of Instruction
Lectures and demonstration on topics ranging from color theory, processing color film, to color history. Media presentations will accompany lectures. Studio sessions on developing and printing work are offered, along with lab time scheduled throughout the semester.
Course may be taught as face-to-face, hybrid or online course.
VIII. Course Practices Required
Students will be given specific shooting and printing assignments. Proof sheets of assignments and specific printing requirements will be due as scheduled at critiques throughout the semester. Three quizzes and a final exam will be administered per schedule. All lab and studio work will be done in our laboratories under supervision of the instructor.
IX.   Instructional Materials
Note: Current textbook information for each course and section is available on Oakton's Schedule of Classes.

A. RA4 Printing paper, Box of 100 sheets, F surface.
B. Cleaning materials: Cans of compressed air, brushes, rubber gloves, film cleaner, towel, etc. Some materials are provided in the lab.
C. Negative Sleeves will be required for film cameras.
Camera, Tripod and Meter are the same as required for ART 115 or ART 117.  Camera: 35mm negative size format or larger. Must have variable "F" stop and shutter speeds. May not use a subminiature (8mm 16mm) or a Box camera (INSTAMATIC). Oakton has a limited number of cameras that we can loan out to you for the semester.  Tripod: large enough to hold camera steady.  Light Meter: A hand held meter is preferred, but a meter integrated within the camera will do an adequate job.
D. Suggested source book is "Photography" by Upton and Upton.
X.    Methods of Evaluating Student Progress
Grades are made up of the following components (included are the weights for each grade):
        1. Critique = 15%
        2. Quizzes = 15%
        3. Final Critique = 55%
        4. Final Exam = 15%
The Critiques will consist of specific assignments due on the dates indicated on the class schedule.
Quizzes will consist of 15 to 20 multiple choice questions.
The Final Critique will consist of 30 8x10 Color Prints, mounted and finished.
The Final Exam will consist of 50 multiple choice questions.
XI.   Other Course Information
Attendance is required at all critiques and quizzes. Missing a critique will result in a FAILING Grade for each quiz and critique missed. When the student is absent, it will be the responsibility of the student to make any assignment or lecture missed. The student can obtain video recordings of darkroom procedures from the Instructional Media Services Department. Incomplete Grades will only be given under severe hardship conditions. If the student can show that he was unable to finish the course for a legitimate reason, he/she will be given an incomplete. Arrangements for turning in late assignments with the instructor must be made in advance if the student is to receive credit for an assignment. There is an open lab policy, and any student who wishes to use our laboratory outside of class may do so as long as the student does not interfere with a class in progress.
Some of the activities and assignments in this class involve the use of nude models, standard practice in (photography, drawing, and painting-as appropriate) classes. If a student objects to this practice, he/she is encouraged to discuss with the instructor early in the semester alternative ways of completing course requirements.
If you have a documented learning, psychological, or physical disability you may be entitled to reasonable academic accommodations or services. To request accommodations or services, contact the Access and Disability Resource Center at the Des Plaines or Skokie campus. All students are expected to fulfill essential course requirements. The College will not waive any essential skill or requirement of a course or degree program.
Oakton Community College is committed to maintaining a campus environment emphasizing the dignity and worth of all members of the community, and complies with all federal and state Title IX requirements.
Resources and support for
pregnancy-related and parenting accommodations; and
victims of sexual misconduct
can be found at
www.oakton.edu/title9/
.
Resources and support for LGBTQ+ students can be found at
www.oakton.edu/lgbtq
.