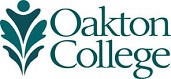 Layout Design and Typography
I.     Course Prefix/Number: ART 225
       Course Name: Layout Design and Typography
       Credits: 3 (0 lecture; 6 lab)
II.    Prerequisite
ART 224 or ART 216 or consent of instructor
III.   Course (Catalog) Description
Course examines common graphic tools available in layout design, typography, and underlying design principles. Content includes typography and type design, ways of using illustrations and photographs in layouts, basic tools of graphic design for specific typography layout projects, properties of letter forms and converting letter forms into legible work. Adobe InDesign used as the main software to create typography layouts.
IV.   Learning Objectives
A. Explain the importance of appearance in effective layout design.
B. Demonstrate the ability to control the reader's eye in layout design and create typographic hierarchy.
C. Use typography in layout design.
D. Use basic design principles in layout creation.
E. Create layouts that effectively combine type and image.
F. Use color in an effective manner in layout design.
G. Recognize and use typographic language and terminology.
V.    Academic Integrity and Student Conduct
Students and employees at Oakton Community College are required to demonstrate academic integrity and follow Oakton's Code of Academic Conduct. This code prohibits:
• cheating,
• plagiarism (turning in work not written by you, or lacking proper citation),
• falsification and fabrication (lying or distorting the truth),
• helping others to cheat,
• unauthorized changes on official documents,
• pretending to be someone else or having someone else pretend to be you,
• making or accepting bribes, special favors, or threats, and
• any other behavior that violates academic integrity.
There are serious consequences to violations of the academic integrity policy. Oakton's policies and procedures provide students a fair hearing if a complaint is made against you. If you are found to have violated the policy, the minimum penalty is failure on the assignment and, a disciplinary record will be established and kept on file in the office of the Vice President for Student Affairs for a period of 3 years.
Please review the Code of Academic Conduct and the Code of Student Conduct, both located online at
www.oakton.edu/studentlife/student-handbook.pdf
VI.   Sequence of Topics
A. Structure of Design: Visual Elements
       1. Line
       2. Shape
       3. Light and dark
       4. Color
       5. Texture
       6. Perspective and depth
B. Organization of the Elements
       1. Unity
       2. Balance
       3. Rhythm
       4. Proportion
C. Techniques
       1. Contrast
              a. Tone
              b. Shape
              c. Size
              d. Juxtaposition
              e. Sharpness
              f. Complexity
              g. Variation
              h. Exaggeration
       2. Harmony
               a. Balance
               b. Symmetry
               c. Simplicity
               d. Unity
               e. Opacity
                f. Singularity
               g. Flatness
               h. Repetition and regularity
D. Principles of Typography
        1. Origins of the alphabet
               a. Pictograms
               b. Ideographs
               c. Phoenician, Greek and Roman alphabets
               d. Small letters and punctuation
        2. Types
               a. Sans Serif
               b. Serif
               c. Script
               d. Special character and symbols
        3. Families of type
               a. Specimen sheets
               b. Key letters
               c. Color of type
               d. Personalities of type
               e. Visual change between type over time
                      1) Garamond, Baskerville and Bodoni     
                      2) Century Expanded and Helvetica
               f. Display type
                     1) Roman and Egyptian
                     2) Sans Serif and Script
         4. Description
               a. Size
                     1) Points
                     2) Pica
                     3) Conversion to inches
               b. Weight
               c. Width
               d. Slant
               e. Style
          5. Anatomy                
                a. Point size
                b. Cap height
                c. Serif
                d. Counter
                e. Ascender
                 f. Baseline
                g. Descender
          6. Relationship to page                    
                a. Leading and kerning
                b. Line length
                c. Alignment
               d. Rules
               e. Headlines
                f. Widows and orphans
           7. Designing with type
                  a. Function of type
                  b. Ornate type
                  c. Creating moods with type
                  d. Altering of characteristics of existing fonts
E. Page Structure
            1. Anatomy of a Page - Terminology
                    a. Gutter
                    b. Overline
                    c. Deck
                    d. Bleed
                    e. Folio
                    f. Margins
            2. Organization
                  a. Grids
                  b. Style
                  c. Columns
                 d. Margins
                 e. Headlin es
                 f. Captions
F. Nature of Color
       1. Application to page
       2. Feelings
       3. Color relationships
       4. Color and the marketplace
       5. Local color
              a. duotones - quadtones
              b. without black
G. Four color
H. Basic components of Graphic Design
       1. Parts
             a. White space
             b. Bleeds
             c. Drop shadows
             d. Borders
             e. Boxes
              f. Screens
       2. Methods
             a. Repetition
                    1) Grids
                    2) Headlines    
             b. Organizational elements
I. Imaging and layout design
       1. Illustrations
             a. Drawing
             b. Clip art
             c. Charts and diagrams
             d. Manipulating illustrations
        2. Photographs
               a. Tonal scales
               b. Sequence
               c. Sizing
               d. Retouching
J. Application of design principles
        1. Brochures
        2. Advertisements
        3. Catalogs
        4. Projection material
        5. Flyers
        6. Newsletters and forms
        7. Charts and diagrams
        8. Business communications
VII.  Methods of Instruction
This course will be presented using a combination of lectures, slide presentations and work at the lab's computer workstations.
Course may be taught as face-to-face, hybrid or online course.
VIII. Course Practices Required
A. Attendance at all classes and labs.
B. Attendance and participation in all critiques and quizzes as scheduled in the course calendar.
C. Complete assigned exercises and print all assignments.
D. Final exam.
IX.   Instructional Materials
Note: Current textbook information for each course and section is available on Oakton's Schedule of Classes.

A. High capacity storage drive
B. Ink-jet paper



X.    Methods of Evaluating Student Progress
The final grade will be based on understanding and demonstration of key principles and course objectives. Grading and evaluation will be based on work, projects, assignments, process, critique, participation, and other items at the instructor's discretion.  

Completion of projects and participation in critique are required. Course instructors will base grades and evaluation on specified elements and percentage weights.
XI.   Other Course Information
If you have a documented learning, psychological, or physical disability you may be entitled to reasonable academic accommodations or services. To request accommodations or services, contact the Access and Disability Resource Center at the Des Plaines or Skokie campus. All students are expected to fulfill essential course requirements. The College will not waive any essential skill or requirement of a course or degree program.
Oakton Community College is committed to maintaining a campus environment emphasizing the dignity and worth of all members of the community, and complies with all federal and state Title IX requirements.
Resources and support for
pregnancy-related and parenting accommodations; and
victims of sexual misconduct
can be found at
www.oakton.edu/title9/
.
Resources and support for LGBTQ+ students can be found at
www.oakton.edu/lgbtq
.