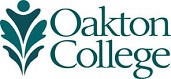 Prepress and Press
I.     Course Prefix/Number: ART 265
       Course Name: Prepress and Press
       Credits: 3 (0 lecture; 6 lab)
II.    Prerequisite
ART 225 or consent of instructor
III.   Course (Catalog) Description
Course presents background information and methodology for production of high quality publications in desktop environment. Content includes powerful tools available for the electronic prepress and press imaging, assembly of publications with computer tools, and most common publishing problems. Adobe InDesign and Photoshop used as the main software.
IV.   Learning Objectives
A. To explain the basic mechanics of producing documents with a computer and taking documents into print.
B. To identify the terminology, process tools and production options encountered in the world of publishing on the computer.
C. To make separations electronically, trap and match colors.
D. To explain how electronic pages are most efficiently brought to press.
E. To calibrate a system from monitor to print.
F. To explain the role of color perception and instrumentation in quality control.
V.    Academic Integrity and Student Conduct
Students and employees at Oakton Community College are required to demonstrate academic integrity and follow Oakton's Code of Academic Conduct. This code prohibits:
• cheating,
• plagiarism (turning in work not written by you, or lacking proper citation),
• falsification and fabrication (lying or distorting the truth),
• helping others to cheat,
• unauthorized changes on official documents,
• pretending to be someone else or having someone else pretend to be you,
• making or accepting bribes, special favors, or threats, and
• any other behavior that violates academic integrity.
There are serious consequences to violations of the academic integrity policy. Oakton's policies and procedures provide students a fair hearing if a complaint is made against you. If you are found to have violated the policy, the minimum penalty is failure on the assignment and, a disciplinary record will be established and kept on file in the office of the Vice President for Student Affairs for a period of 3 years.
Please review the Code of Academic Conduct and the Code of Student Conduct, both located online at
www.oakton.edu/studentlife/student-handbook.pdf
VI.   Sequence of Topics
A. Press
      1. History of Printing
            a. Ancient printing
            b. Printing in the East
            c. Printing in the West
            d. Printing presses
            e. Book illustration
            f. Type faces, steel presses and type setting machines
            g. Engraving
      2. Types of printing
             a. Lithography
                   1) Offset principles
                   2) Offset theory
             b. Relief printing
                   1) Letterpress
                   2) Photo plates
                   3) Flexographic
                   4) Nylo-plastic
             c. Gravure
                   1) Cylinders and runs
                   2) Intaglio
             d. Screen printing
                   1) Silk screen
                   2) Devices and surfaces
             e. Electronic printing processes
                     1) Electrophotographic printing
                     2) Ink-jet
                     3) Microcapsule printing
                     4) Thermal sublimation and wax transfer
B. Prepress
       1. Color systems
              a. Additive
              b. Subtractive
              c. CIE system
              d. Color of correcting
                    1) Gray scale balance
                    2) Printing ink setup
        2. Resolution
               a. Measurement
                      1) PPI
                      2) DPI
                      3) File size and speed
                b. Output resolution
                       1) Formula of shades of gray
                       2) Sizing and resolution
                       3) Number of pixels and resolution
          3. Scanning
                 a. How scanners work
                        1) Flatbed
                        2) Film
                        3) CCD
                        4) CD ROM
                 b. Measurement - 8 bit, 24 bit systems
                 c. Histograms
                 d. File formats
         4.  Tonal scales
                  a. Original versus the printed page
                  b. Logarithmic density scale
                  c. Gamma values
         5. Screens
                 a. Four color
                 b. Screen frequency
                 c. Halftones
                 d. Screen angle
                 e. Dot
                      1) Elliptical
                      2) Circle
                      3) Square
                  f. Electronic halftones and output
                         1) Agfa balanced system
                         2) Adobe screening
         6. Separations
                 a. File and printer
                 b. Orientation and page size
                 c. Assignment of color
                 d. Overprint and trap
                 e. Crop marks
                 f. Saving and separation options
         7. Calibration
                 a. Monitor
                 b. Software calibration
                 c. Scanner
                 d. Image setter
                 e. Printing plates and proofs
         8. Trapping
                 a. Setting colors and knockout
                 b. Constructing artwork with a trap
         9. Duotones, tritones and quadtones
VII.  Methods of Instruction
This course will be presented using a combination of lectures, slide presentations and computer work in the lab.
Course may be taught as face-to-face, hybrid or online course.
VIII. Course Practices Required
A. Attend and participate in all classes and labs.
B. Attend critiques and quizzes as scheduled in the course calendar.
C. Complete assigned exercises and print work.
D. Final Exam.
IX.   Instructional Materials
Note: Current textbook information for each course and section is available on Oakton's Schedule of Classes.

A.    Flash drive or portable hard drive
B.    Blank CD-Rs
X.    Methods of Evaluating Student Progress
The final grade will be based upon the following elements and their weights:
      A. Quizzes        25%
      B. Critiques       25%
      C. Final Exam    25%
      D. Final Critique 25%

Multiple choice quizzes will be administered at the first three critiques. Critiques offer the student the opportunity to show work in progress to the instructor and to the class and to obtain feedback on the work presented. There will be four critiques including the final.
XI.   Other Course Information
If you have a documented learning, psychological, or physical disability you may be entitled to reasonable academic accommodations or services. To request accommodations or services, contact the Access and Disability Resource Center at the Des Plaines or Skokie campus. All students are expected to fulfill essential course requirements. The College will not waive any essential skill or requirement of a course or degree program.
Oakton Community College is committed to maintaining a campus environment emphasizing the dignity and worth of all members of the community, and complies with all federal and state Title IX requirements.
Resources and support for
pregnancy-related and parenting accommodations; and
victims of sexual misconduct
can be found at
www.oakton.edu/title9/
.
Resources and support for LGBTQ+ students can be found at
www.oakton.edu/lgbtq
.