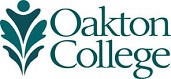 The Digital Darkroom
I.     Course Prefix/Number: ART 278
       Course Name: The Digital Darkroom
       Credits: 3 (0 lecture; 6 lab)
II.    Prerequisite
ART 216
III.   Course (Catalog) Description
Course provides students of digital photography with an integrated approach to the digital darkroom. Students will learn to organize digital images for effective workflow. Content includes color management techniques, such as monitor calibration, image editing capabilities of Adobe Bridge/Camera RAW and Lightroom, Photoshop techniques for professional digital photographers, fine tonal and color adjustments, noise reduction, sharpening techniques, use of ICC color profiles in their printing procedures and a variety of fine art inkjet papers.
IV.   Learning Objectives
A. To demonstrate implementation of an effective workflow.
B. To set up a well-organized folder and file structure and a system for locating image files.
C. To implement practical color management techniques for color matching from monitor to print.
D. To identify RAW files and the flexibility that they provide.
E. To use RAW processors for image editing.
F. To take images from RAW processors and edit them in Photoshop.
G. To demonstrate proficiency in the use of ICC color profiles by producing excellent inkjet prints on a variety of fine art papers.
V.    Academic Integrity and Student Conduct
Students and employees at Oakton Community College are required to demonstrate academic integrity and follow Oakton's Code of Academic Conduct. This code prohibits:
• cheating,
• plagiarism (turning in work not written by you, or lacking proper citation),
• falsification and fabrication (lying or distorting the truth),
• helping others to cheat,
• unauthorized changes on official documents,
• pretending to be someone else or having someone else pretend to be you,
• making or accepting bribes, special favors, or threats, and
• any other behavior that violates academic integrity.
There are serious consequences to violations of the academic integrity policy. Oakton's policies and procedures provide students a fair hearing if a complaint is made against you. If you are found to have violated the policy, the minimum penalty is failure on the assignment and, a disciplinary record will be established and kept on file in the office of the Vice President for Student Affairs for a period of 3 years.
Please review the Code of Academic Conduct and the Code of Student Conduct, both located online at
www.oakton.edu/studentlife/student-handbook.pdf
VI.   Sequence of Topics
A. Digital Asset Management
       1. Definitions
       2. Overview of software
       3. Bridge
       4. Camera RAW
       5. Lightroom
       6. RAW vs. JPG
       7. Organizing your files
              a. Folder naming and folder structure
              b. File naming conventions
              c. Backing up your files

B. Adobe Bridge – organization and automation
       1. Essential preferences
       2. Creating and using custom workspaces
       3. Photo Downloader
             a. Using your folder structure
             b. File batch renaming strategies
       4. Evaluating images
       5. What is metadata?
       6. Rating and sorting images
       7. Keywording strategies
       8. Filtering and searching
       9. Automation features
     10. Opening single or multiple files into Camera RAW from Bridge

C. Introduction to Color Management
       1. What is Color Management and why is it so essential to achieving good color prints?
       2. Overview of the Color Management plan (workflow)
       3. What is a color profile - and how do they work
       4. What devices use color profiles?
       5. What software works with color profiles?
       6. Color gamut - definition

D. Creating a Color Managed System
       1. Setting up a color managed workflow
       2. Calibration and profiling, what's the difference?
       3. Monitor and calibration methods
              a. visual
              b. hardware - colorimeter, spectrophotometer
       4. Color Management Control Panel (Win) and the System Preferences (Mac)
       5. "Hands-on" - how to calibrate and profile a monitor with Monaco Optix-XR colorimeter and i1  
       6. Spectrophotometer
       7. Photoshop's Color Setting dialog box
               a. working space profile
               b. color management policies
               c. rendering intents basics
       8. "Hands-on" - how to create a printer/paper profile with i1 spectrophotometer

E. Camera RAW
      1. What is a RAW file?
      2. A plan for Camera RAW workflow
      3. Basic Tab techniques
             a. White balance
             b. Tonal adjustments
             c. Clarity
             d. Vibrance and saturation
      4. Advanced tonal and color adjustment techniques
             a. Tone curves
             b. HSL/Grayscale tab
             c. Using the Calibrate tab
       5. Combining more than one version of an image for increased tonal range using Smart Objects     exported from Camera RAW
       6. Sharpening
              a. In Camera RAW
              b. In Photoshop
              c. Using 3rd party sharpening software
       7. Noise reduction
             a. In Camera RAW
             b. In Photoshop
             c. Using 3rd party noise reduction software
       8. Lens Corrections
             a. Chromatic aberration
             b. Vignetting as a correction and as a creative option
       9. Using Camera RAW to create a black and white or toned image
     10. Applying settings to multiple files at once
     11. Using Camera RAW with other automation features

F. Lightroom Workflow
       1. How Lightroom differs from Camera RAW and how it is similar
       2. Preferences
       3. Importing Images into Lightroom
              a. From camera
              b. From hard drive
              c. Lightroom folder organization
       4. Library Module
             a. Keywording
             b. Metadata
             c. Rating and labeling
             d. Searching and filters
             e. Batch renaming
              f. Collections
       5. Develop module
             a. White balance
             b. Exposure and histogram
             c. Color adjustment techniques
             d. Converting to black and white, and split toning
             e. Comparing images and virtual copies
              f. Lens correction
             g. Retouching
             h. Sharpening
       6. Slideshow module
       7. Print module
             a. Layout
             b. Printing with color management
       8. Web module
             a.    Templates
             b.    Exporting a web gallery

G. Integration with Photoshop
       1. From Camera RAW
       2. From Lightroom
       3. What Photoshop can do better than Camera RAW or Lightroom
              a. Combining multiple images
              b. Curves adjustments
              c. Shadow/Highlight techniques
              d. Painting with light, using layer masks and layer blend modes
              e. Channel operations
              f. Noise reduction
              g. Sharpening for Print

H. Printing using Color Profiles
       1. Assign vs. convert to profile
       2. Soft proofing
       3. Printer driver options – when to turn off color management
       4. Printing with different art papers
               a. Manufacturers
               b. Where to find
VII.  Methods of Instruction
Class time will be spent in a lecture/tutorial with hands-on work throughout. Lab sessions will allow students to use the equipment in the lab (scanners, printers, calibration and profiling equipment) to complete class exercises and projects.

NOTE: Students will have the opportunity to create color profiles for use on their own equipment at home or work, in order to work on projects using their own equipment.
Course may be taught as face-to-face, hybrid or online course.
VIII. Course Practices Required
A. Attend regular class sessions
B. Complete all assignments as specified
C. Attend and present work at critiques
    
Critiques are an essential component of the course, where much of the learning will occur. Each student will be working with different papers and printers to learn to make valuable comparisons.
IX.   Instructional Materials
Note: Current textbook information for each course and section is available on Oakton's Schedule of Classes.

Recommended: "Color Confidence", Second Edition, Tim Grey
Texts will be supplemented with handouts and pdf files.

Supplies:
A Flash drive
Printing paper: Epson Premium Glossy Photo Paper or your inkjet paper of choice.
Mat board – acid free:
    6 - 11 x 14"
    2 – approximately 24 x 36" to mat large format output
X.    Methods of Evaluating Student Progress
Projects will be assigned throughout the semester to allow students to experiment with Oakton's (and their own) equipment and software and to create large numbers of prints, of which approximately 8 will need to be matted. (Matting instruction will be provided as needed.) Many of the prints will be color correction and profiling experiments that will be evaluated as they are produced. Formal critiques will be held periodically to assess work in a more finished presentation.  Attendance is required at all critiques.
        
Grade Components:           
Printed (and matted, when required) inkjet output     60% of grade            
Participation (includes attending class, doing the readings from texts, websites; participation in "in-class" exercises and discussions)    20% of grade
Midterm quiz    10% of grade
Final review exam    10% of grade

Extra credit option: Prepare and give a tutorial lecture to the class on a topic agreed upon by the student and instructor. Printed handouts for each student in the class must accompany the tutorial lecture. Lecture should be 15-30 minutes in length.
XI.   Other Course Information
Lab hours will be posted and open lab time will be available to students.
If you have a documented learning, psychological, or physical disability you may be entitled to reasonable academic accommodations or services. To request accommodations or services, contact the Access and Disability Resource Center at the Des Plaines or Skokie campus. All students are expected to fulfill essential course requirements. The College will not waive any essential skill or requirement of a course or degree program.
Oakton Community College is committed to maintaining a campus environment emphasizing the dignity and worth of all members of the community, and complies with all federal and state Title IX requirements.
Resources and support for
pregnancy-related and parenting accommodations; and
victims of sexual misconduct
can be found at
www.oakton.edu/title9/
.
Resources and support for LGBTQ+ students can be found at
www.oakton.edu/lgbtq
.