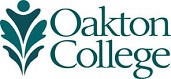 Oakton offers a Horticulture Therapy Certificate (HTC) in partnership with the Chicago Botanic Garden. The HTC program combines on-site training at the Garden with online distance learning. After completing the program, students will be able to explain the unique benefits of horticultural therapy and the evolution of the horticultural therapy profession; integrate horticultural therapy activities into current or future health career areas; analyze the critical issues that horticulture therapists consider when planning programs, activities and site design; and design and facilitate horticultural therapy activities for individuals and groups.
PREREQUISITES
Minimum of 12 college-level credits from a regionally accredited college or university with a minimum grade point average of 2.5 on a 4-point scale or two years of full-time or equivalent professional experience working in settings such as hospitals, rehabilitation and vocational facilities, skilled care agencies and senior centers, community gardens, botanic gardens, schools, horticultural businesses, or prisons (employer verification required).
One year of high school biology or one semester of college biology; minimum grade of C.
Entry level competency for English 101 (EGL 101) as demonstrated by coursework or Oakton's English Writing Assessment Test (WSAT).
Knowledge of and experience with growing plants and/or gardening is strongly encouraged.
Proficiency in basic computer and internet skills is strongly encouraged.
Applications for admission are made through the Chicago Botanic Garden. Contact htcertificate@chicagobotanic.org.
Application deadline has passed.
Students in this curriculum are required to provide their own transportation and housing for the on-site five-day sessions.  These sessions concentrate on the application of horticultural therapy techniques through hands-on activities.  Completion of the distance learning portion of a class with a minimum grade of C is required for participation in the on-site portion.  This certificate does not complete the requirements for registration with the American Horticultural Therapy Association; students are encouraged to check with AHTA for additional requirements.  Introduction to AHTA history, purpose and requirements will be covered during coursework.  www.ahta.org
This is a limited enrollment curriculum.
If you have questions about your application or the Horticultural Therapy Certificate Program, contact Carissa Ilg at htcertificate@chicagobotanic.org or 847.835.8293.