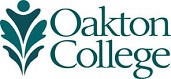 Substance Abuse Practicum II
I.     Course Prefix/Number: HSV 255
       Course Name: Substance Abuse Practicum II
       Credits: 4 (2 lecture; 20 lab)
II.    Prerequisite
Completion of HSV 250 with a minimum grade of "C" and consent of department coordinator; also, a minimum of an A.A.S. degree in Behavioral Science.
III.   Course (Catalog) Description
Course involves placement in an approved field to integrate and apply knowledge and skills in a clinical setting. Minimum 300 (three hundred) hours in a supervised field experience, directed by Practicum Site Supervisor. Focus of practical experience in core functions include includes orientation, assessment, ethics, screening, intake, case management, community outreach, treatment planning, essentials of supervision, psychopathology, suicide risk, crisis intervention, client education, referral, charting and record keeping. Department coordinator and/or practicum faculty will provide ongoing supervision, monitoring and evaluation of student progress.
IV.   Learning Objectives
Upon successful completion of the practicum, students will demonstrate proficiency in the following Alcohol and Other Drug Abuse (AODA) Counselor core functions:

A.    Screening:  the process by which a client is determined appropriate and eligible for admission to a particular program.

B.    Ethics:  the understanding of appropriate professional behavior by the counselor and staff in various settings, following IAODAPCA's code of ethics.

C.    Intake:  the administrative and initial assessment procedures for admission to an AODA facility.  The result of the assessment should suggest the focus for treatment.

D.    Orientation:  the process of describing the following to the client/patient:
1.    General nature and goals of the program.
2.    Rules governing client/patient conduct and infractions that can lead to disciplinary action or discharge from the program.
3.    In reference to an outpatient program, the hours during which services are available.
4.    Treatment costs to be borne by the client, if any.
5.    Client/patient rights.
E.    Assessment:  the procedure by which a counselor/program identifies and evaluates an individual's strengths, weaknesses, problems and needs for the development of the treatment plan.

F.    Suicide risk:  the ways to identify and what to do next to minimize harm, to patient and others.

G.    Crisis Intervention:  the provision of services, which respond to an alcohol and/or other drug abuser's needs during acute emotional and/or physical distress, respect for the human condition and their struggle.

H.    Treatment planning:  the process by which the counselor and the client/patient:
1.    identify and rank problems needing resolution
2.    establish agreed-upon immediate mid-range and long-term goals
3.    decide on a treatment process and the resources to be used
I.    Counseling (Individuals, Group, and Family/Significant Others):  the utilization of the necessary skills to assist individuals, families, or groups in achieving objectives through:
1.    the teaching of empathy and the development or rapport with clients/patients.
2.    examination of attitudes and feelings.
3.    specific types of counseling modalities addressed and their potential effects.
4.    the understanding of intervention and the ways it can be helpful in the process of helping.
J.    Case Management:  activities, which bring services, agencies, resources, or people together within a planned framework of action toward the achievement of established goals.  It may involve liaison activities and collateral contacts.

K.    Client Education:  provision of information to individuals and groups concerning alcohol and other drug abuse dependence and the available services and resources.

L.    Referral:  identifying the needs of the client/patient that can not be met by the counselor or agency and assisting the person in using the support systems and community resources, being very knowledgeable of other community health care facilities and their areas of specialization, and maintaining continuity of care by assisting the client/patient get assistance.

M.    Essentials of charting and record keeping:  charting, assessments, treatment plans, reports, progress notes, discharge summaries, and other relevant data, knowledge of how patient can get their records in the future and the safeguards that should be in place when leaving the facility at night.

N.    Professional relationships:  the particulars involved in working with other healthcare professionals.

O.    Supervision:  the essentials of supervising other professional and paraprofessionals and the techniques to increase the chances of both quality care for the client while valuing those receiving supervision.

P.     IAODAPCA code of ethics-8 principles/NAADAC code of ethics 12 principles
V.    Academic Integrity and Student Conduct
Students and employees at Oakton Community College are required to demonstrate academic integrity and follow Oakton's Code of Academic Conduct. This code prohibits:
• cheating,
• plagiarism (turning in work not written by you, or lacking proper citation),
• falsification and fabrication (lying or distorting the truth),
• helping others to cheat,
• unauthorized changes on official documents,
• pretending to be someone else or having someone else pretend to be you,
• making or accepting bribes, special favors, or threats, and
• any other behavior that violates academic integrity.
There are serious consequences to violations of the academic integrity policy. Oakton's policies and procedures provide students a fair hearing if a complaint is made against you. If you are found to have violated the policy, the minimum penalty is failure on the assignment and, a disciplinary record will be established and kept on file in the office of the Vice President for Student Affairs for a period of 3 years.
Please review the Code of Academic Conduct and the Code of Student Conduct, both located online at
www.oakton.edu/studentlife/student-handbook.pdf
VI.   Sequence of Topics
A.    In Depth Analysis of Substance Abuse
1.    Social
2.    Emotional
3.    Biological
B.    The Process of Screening the Patient
1.    Comprehensive interviewing
2.    Signs and symptoms of issues to address
C.    Conceptions of Psychopathology
1.    Cluster A
2.    Cluster B
3.    Cluster C
D.    Dual Diagnosis/Substance Abuse and Mental Illness
1.    Assessment
2.    Treatment
E.    Assessing Suicide Risk
1.    Crisis intervention
2.    Behavioral contracts
F.    Ethical Dilemmas
1.    Case studies
2.    Areas of concern
G.    Counseling Techniques
1.    Individual
2.    Group
H.    Referral Process
1.    Professional relationships
2.    Limits of treatment
I.    Case Management
1.    Charting
2.    Record keeping
J.    Relapse Prevention

K.    The Nature of Supervision
1.    Understanding the leadership process
2.    Different leadership styles
VII.  Methods of Instruction
A.    Students will have weekly clinical supervision with an on-site supervisor, consisting of at least one hour of one-on-one supervision.

B.    Students will meet with other practicum students and instructor at the College for at least 2-1/2 hours per week.

C.    Each student will meet individually with the instructor at the College as required during the practicum to review progress and discuss any issues concerning the practicum experience.

D.    There will be on-site meetings with the student, the college instructor, and the practicum site supervisor to review the student's progress and any issues concerning the experience.
Course may be taught as face-to-face, hybrid or online course.
VIII. Course Practices Required
The instructor will determine specific readings, writings, and other assignments.

Writing:  Students will be required to write for the class the equivalent of 12-15 typed pages of material that will be graded.  This writing may take the form of a research or term paper, summaries of journal articles, and/or a series of shorter, analytical papers.
IX.   Instructional Materials
Note: Current textbook information for each course and section is available on Oakton's Schedule of Classes.


X.    Methods of Evaluating Student Progress
Grades will be based on class participation, written assignments, exams, classroom role-plays and other experiential exercises.  Examinations will be given to determine competency in required skills.

Please note:  this is not an "Independent Study".  Should you decide not to attend class, you will not pass this course.

NOTE THAT IT IS ESSENTIAL THAT YOU PASS BOTH THE PRACTICUM FIELD EXPERIENCE WITH A SATISFACTORY AND MEET THE ACADEMIC REQUIREMENTS OF THE CLASS WITH A 70 OR ABOVE.  AGAIN, AN F WILL RESULT IN THE EVENT THAT THE ABOVE CONDITIONS ARE NOT MET IN BOTH THE FIELD EXPERIENCE AND THE CLASS REQUIREMENTS.
XI.   Other Course Information
If you have a documented learning, psychological, or physical disability you may be entitled to reasonable academic accommodations or services. To request accommodations or services, contact the Access and Disability Resource Center at the Des Plaines or Skokie campus. All students are expected to fulfill essential course requirements. The College will not waive any essential skill or requirement of a course or degree program.
Oakton Community College is committed to maintaining a campus environment emphasizing the dignity and worth of all members of the community, and complies with all federal and state Title IX requirements.
Resources and support for
pregnancy-related and parenting accommodations; and
victims of sexual misconduct
can be found at
www.oakton.edu/title9/
.
Resources and support for LGBTQ+ students can be found at
www.oakton.edu/lgbtq
.