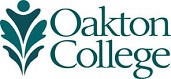 Faculty Biography - Karen Petersen
Karen Petersen
Lecturer
B.A. St Olaf College
M.M. Northwestern University
Ph.D. Northwestern University 
847.635.1950
petersen@oakton.edu
Room 2430 Des Plaines

Web page: http://karenepetersen.com/Site/Karen_Petersen,_musician,_teacher.html
This link will take you to an unofficial page or a page outside of Oakton; any opinions expressed in the page are strictly those of the author and have not been reviewed, approved or endorsed by Oakton Community College.
Personal Statement
"Sound is the source of all manifestation...the knower of the mystery of sound knows the mystery of the whole universe" (Hazrat Inayat Khan)
When I read Hazrat Khan's book The Mysticism of Sound and Music, I was humbled.  Students who have taken my music courses know how saddened I am that for most modern people music is background entertainment for something else that is being done;  that the music business has turned music into recorded sound commodities, that music is wallpaper.  This surely is not the music and sound that Pir Khan writes about nor what I have experienced in my life with music.  So I have decided to approach my music classes with this degree of seriousness.
I love teaching at Oakton and Truman College because of the students and what we have discovered together.  The only thing that separates me as a teacher from the students is years of experience in music.  I have been involved in making music, teaching music, learning music for nearly 50 years. 
Consider my oud, that number and you know something about me.  Plus I love cooking, plants, my husband, a few friends and dogs and not necessarily in any particular order.