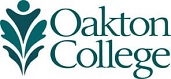 Foundational Religious Texts
Some Foundational Religious Texts classes can be used to earn the Peace and Social Justice Studies Recognition. Both classes are Great Books.


View PHL 245 generic syllabus (for the syllabus for a specific section, please contact the instructor).
Read the catalog description.
For the most current list of course offerings see the class schedule.
Section 001

F

9:00am-1:20pm

Des Plaines

TBA

This class is a late start class beginning 9/28