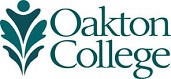 Introduction to Music
I.     Course Prefix/Number: HUM 125
       Course Name: Introduction to Music
       Credits: 3 (3 lecture; 0 lab)
II.    Prerequisite
None
III.   Course (Catalog) Description
Course examines music through a basic stylistic survey.  Content includes the vocabulary of sounds (rhythm, pitch, intensity and timbre), forms and styles as illustrated by music from medieval times to the present.  Music of Western civilization will be emphasized and compared to music from other cultures.


IV.   Learning Objectives
After completing the course students should be able to:

A.    Acquire a working vocabulary of the basic elements of music.
B.    Recognize the primary styles and forms of music.
C.    Identify the major composers of Western art music.
D.    Appraise the quality and value of a musical work using    appropriate concepts and vocabulary.
E.    Describe the ways music relates to its larger cultural and historical context.
F.    Identify the primary style periods of European music history from the Medieval period to the contemporary era.
G.    Integrate technical, stylistic and historical information in order to better understand Western art music.
H.    Apply this information to the analysis of popular music forms- i.e. jazz, blues, rock and musical theater.
I.    Demonstrate familiarity with several types of World music, and discuss the influence of World Music on Western forms.
J.    Demonstrate the ability to listen perceptively and analyze all types of music.
K.      Exhibit values related to teamwork and collaboration, fostered by the pedagogy of shared-inquiry and critical dialogue appropriate to the humanities and philosophy.

V.    Academic Integrity and Student Conduct
Students and employees at Oakton Community College are required to demonstrate academic integrity and follow Oakton's Code of Academic Conduct. This code prohibits:
• cheating,
• plagiarism (turning in work not written by you, or lacking proper citation),
• falsification and fabrication (lying or distorting the truth),
• helping others to cheat,
• unauthorized changes on official documents,
• pretending to be someone else or having someone else pretend to be you,
• making or accepting bribes, special favors, or threats, and
• any other behavior that violates academic integrity.
There are serious consequences to violations of the academic integrity policy. Oakton's policies and procedures provide students a fair hearing if a complaint is made against you. If you are found to have violated the policy, the minimum penalty is failure on the assignment and, a disciplinary record will be established and kept on file in the office of the Vice President for Student Affairs for a period of 3 years.
Please review the Code of Academic Conduct and the Code of Student Conduct, both located online at
www.oakton.edu/studentlife/student-handbook.pdf
VI.   Sequence of Topics
(This is a sample outline.  Instructors may choose to approach this class historically or topically.  In your outline of topics, please specify the dates when you will cover specific topics and other important dates such as exams and paper deadlines.)

A.    Introduction –The Importance of Perceptive Listening
B.    The Elements of Music— Melody, Rhythm, Harmony, Texture, Tempo, Dynamics, etc.
C.    Form in Music
D.    Musical Instruments, Voices and Ensembles
E.    The Organization and Development of Musical Sounds
F.    Medieval Music--Artistic and Cultural Trends, Sacred Music and Gregorian Chant, Judaic Chant, Islamic Call to Prayer, Santeria, Secular Music, development of Polyphony, Modal Harmony, Hildegard von Bingen, Machaut, Du Fay
G.    Renaissance Music--Artistic and Cultural Trends, the motet, mass and madrigal, Instrumental forms, Josquin des Prez, Palestrina, Monteverdi, Farmer
H.    The Baroque Era--Artistic and Cultural Trends, Vocal and Instrumental Music of the Baroque (opera, oratorio, cantata, sonata, concerto grosso), development of Major and minor tonality, Music in the New World, Vivaldi, J.S. Bach and Handel, Strozzi (Monteverdi)
I.    Eighteenth-Century Classicism, Classical Instrumental Forms (string quartet, symphony, concerto, solo sonata,), Choral Music and opera in the Classical era, Haydn and Mozart (Beethoven, Schubert)
J.    The Nineteenth Century Romanticism—Artistic and Cultural Trends, Lied and the song cycle, 19th century piano music, program music, nationalism, Turkish influences, the Romantic symphony and concerto, choral music and opera, the Ballet, Schubert, Robert Schumann, Clara Schumann, Chopin, Berlioz, Brahms, Beethoven, Verdi, Wagner, Puccini, Beach, Tchaikovsky.
K.  The Twentieth Century—Post Romanticism and Impressionism, Modernism in
the Arts, Javanese music, neoclassicism, expressionism, new concepts in melody, harmony, rhythm, 20th Century Nationalism, music in the Americas, Debussy, Mahler, Stravinsky, Schoenberg, Berg, Bartok, Ives, Copeland. Revueltas
L.    Popular Styles--Ragtime, Blues, and Early Jazz, Swing, Musical Theater, Joplin, Ellington, Bessie Smith, Charlie Parker, Gillespie, Holiday, Gershwin, Rodgers and Hammerstein, Bernstein, Sondheim.
M.  Rock Music—Roots in Jazz and Blues, rap and hip hop, Chuck Berry,
       Beatles, Rolling Stones, Dylan, Aretha Franklin
N.  Global Music—Post-colonialism, traditional and modern forms from several cultures, i.e., Reggae and Caribbean Music, African Music, Middle Eastern Music, Music of China, etc.
O.  Later Twentieth and Twenty-First Centuries in Classical Music - postmodernism, performance art, serialism, multicultural and international influences, music for film, Glass, John Cage, Ligeti, Tan Dun, Laurie Anderson
P.   Technology and Music—use of synthesizers, MIDI, AI and digital technology, musique concrete, Paul Lansky
VII.  Methods of Instruction
A.    Lectures and discussion
B.    Small group work
C.    Films and slide shows
D.    Field trips to public forums, galleries, plays, and performances
E.    Guest speakers
Course may be taught as face-to-face, hybrid or online course.
VIII. Course Practices Required
(Please include information here about all expectations you have for your students regarding behavior, work, etc.  The following are sample topics you may wish to cover.  Please be aware that you must require students in this course to produce at least 15 pages of critical written assignments over the course of the semester.  These may be assigned in a variety of ways including journals, response papers, field trip projects, etc.)

A.    Standards for written work
B.    Quizzes/Exams
C.    Participation
D.    Essays
E.    Final Project
F.    Special policies about make-up exams, late papers, or other matters of concern
IX.   Instructional Materials
Note: Current textbook information for each course and section is available on Oakton's Schedule of Classes.

VARIES BY INSTRUCTOR

Selected Handouts and in-class video presentations
X.    Methods of Evaluating Student Progress
(In this section, please present the percentages or point breakdown of their final grade.  The writing assignments should count for at least 40% of the final grade.  An example follows.)

A.     Quizzes/Exams……40 points
B.     Essays……40 points
C.     Final project with oral presentation……10 points
D.     Attendance and participation………10 points
E.     Grading scale: 90-100, A…….80-89, B………70-79, C……….60-69……..D
XI.   Other Course Information
Instructor information
Office and office hours:
Phone:
Email and website:
If you have a documented learning, psychological, or physical disability you may be entitled to reasonable academic accommodations or services. To request accommodations or services, contact the Access and Disability Resource Center at the Des Plaines or Skokie campus. All students are expected to fulfill essential course requirements. The College will not waive any essential skill or requirement of a course or degree program.
Oakton Community College is committed to maintaining a campus environment emphasizing the dignity and worth of all members of the community, and complies with all federal and state Title IX requirements.
Resources and support for
pregnancy-related and parenting accommodations; and
victims of sexual misconduct
can be found at
www.oakton.edu/title9/
.
Resources and support for LGBTQ+ students can be found at
www.oakton.edu/lgbtq
.