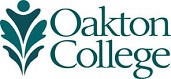 Credit for previous foreign language learning can be awarded when a student applies to the chair of the Modern Languages Department, requesting that credit be allowed for lower levels of a language up to a maximum of 12 semester credit hours; completes an equal number of semester hours in higher level language courses at Oakton in that language; and earns a minimum grade of B in each of these upper level language courses.
Students who wish to have credits transferred from foreign colleges or universities must have transcripts evaluated by Educational Perspectives. Oakton requires the catalog-match approach. Contact Advising Services for information.
Instructions
Make sure you have been officially accepted at Oakton and you have earned at least six credits at the College with a grade of C or better.
Print and fill out the Credit for Prior Language Instruction application or obtain one from your instructor or the Chair of the Modern Languages Department.
Submit the completed application with a transcript or photocopy of your grade report showing the A or B you received in the higher level foreign language course(s) and return it to Marguerite Solari, Department Chair, Office 2709. You may also mail the application to Oakton Community College, 1600 E. Golf Road, Des Plaines, IL 60016.
When you receive the authorization form, sign on the designated line, then bring the form with your check to the Cashier's Office. The current fee for proficiency credit is $10 per credit hour. Once your form is stamped "PAID," bring it to the Enrollment Center, where the credit will be processed. This cannot be done by mail.
If you have questions about this process, contact Marguerite Solari at 847.376.7012 or by email at msolari@oakton.edu
---