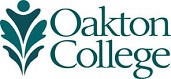 Beginning French II
I.     Course Prefix/Number: FRE 102
       Course Name: Beginning French II
       Credits: 4 (3 lecture; 2 lab)
II.    Prerequisite
FRE 101 or consent of instructor.
III.   Course (Catalog) Description
Course continues to develop the basic skills introduced in FRE 101. Content includes pronunciation, vocabulary, grammar, reading, listening comprehension and oral and written communication within the context of cultures of French-speaking countries.
IV.   Learning Objectives
To actively communicate in French, making spontaneous use of new structures and vocabulary studied.
To demonstrate an appreciation of contemporary French culture through written and aural class work.
To demonstrate spoken French in everyday contexts through responding to increasingly complex questions.
To illustrate reading comprehension through answering relevant questions on more complex selections.
To use elements of additional grammar through longer listening, spoken, and written exercises.
To write more complex sentences within the context of what has been studied.
V.    Academic Integrity and Student Conduct
Students and employees at Oakton Community College are required to demonstrate academic integrity and follow Oakton's Code of Academic Conduct. This code prohibits:
• cheating,
• plagiarism (turning in work not written by you, or lacking proper citation),
• falsification and fabrication (lying or distorting the truth),
• helping others to cheat,
• unauthorized changes on official documents,
• pretending to be someone else or having someone else pretend to be you,
• making or accepting bribes, special favors, or threats, and
• any other behavior that violates academic integrity.
There are serious consequences to violations of the academic integrity policy. Oakton's policies and procedures provide students a fair hearing if a complaint is made against you. If you are found to have violated the policy, the minimum penalty is failure on the assignment and, a disciplinary record will be established and kept on file in the office of the Vice President for Student Affairs for a period of 3 years.
Please review the Code of Academic Conduct and the Code of Student Conduct, both located online at
www.oakton.edu/studentlife/student-handbook.pdf
VI.   Sequence of Topics
Week
Chapter
Topic
Exams
1-2
10
Grammar & Concepts: Possessive adjectives, possession with 'de,' showing possession with the expression 'être à,' the verb faire, expressions with faire.

Vocabulary: Family and personal relations vocabulary, weather and seasons vocabulary.

Communicative topics & Culture: Family in France, A Votre Tour: discerning whether activities are taking place within or outside the home, conversation with a roommate about the status of the appartment, describing family, Writing a description of family members.
3-4
11
Grammar & Concepts: The verbs acheter and préférer, interrogative adjective quel and its forms, the demonstrative adjective ce and its forms, the verb payer and verbs conjugated like it, Numbers from 60 to infinity, the adjectives beau, nouveau, and vieux.

Vocabulary: Clothing, Colors, Numbers 60 to infinity.

Communicative topics & Culture: Nothing being perfect, The French and fashion, A Votre Tour: Discerning whether or guy or a girl is wearing certain clothing, Conducting a clothing survey, Describing clothing worn for different events, Writing a description of clothing worn to a wedding.
5
12
Grammar & Concepts: Prepositions of location, Comparisons of adjectives, Expressions used to communicate one's opinions, Formation of questions using Inversion.

Vocabulary: Student lodging vocabulary, Prepositions of location, personal finance vocabulary.

Communicative topics & Culture: Dreams and reality in student lodging, Going to the university in France and how that affects student lodging, Vie Pratique: Clothing, Sales, Clothing sizes, Purchasing clothing, Images du Monde Francophone: Paris, City of Light, Paris Monuments, Paris Neighborhoods, Paris, Capital of Art, Americans in Paris, Interlude Littéraire: Georges Moustaki, French singer.
6
13
Grammar & Concepts: Expressions with avoir, regular -ir verbs, regular -re verbs, Commands, Expressions: quelqu'un and quelque chose and their opposites.

Vocabulary: Expressions with avoir, -ir verbs, -re verbs.

Communicative topics & Culture: Making decisions, Young French people and happiness, A Votre Tour: Discerning good and bad, Whether to go or not go somewhere, Weekend projects, Writing about plans to do things.
7-8
14
Grammar & Concepts: Le Passé Composé (past tense) with avoir, le Passé Composé in the negative, Question formation of the Passé Composé, Irregular Past Participles.

Vocabulary: Expressing 'When' in French, denoting different times (first, before, this morning, etc.).

Communicative topics & Culture: A month in Paris, France as a tourist destination, A Votre Tour: Discerning the present or the past when speaking, Asking about a past trip, Asking questions about what you did after class, Writing about past weekend activities.
Midterm
9-10
15
Grammar & Concepts: The verbs sortir, partir, & dormir, Le Passé Composé with être, the past tense with 'il y a,' date and year, Placement of the adverb and the Passé Composé.

Vocabulary: Vacation and Outing vocabulary, verbs sortir, partir, and dormir, verbs conjugated with être in the Passé Composé, Living and Existence vocabulary.

Communicative topics & Culture: Vacation Memories, The French and Vacation, A Votre Tour: Discerning whether someone is talking about the weekend or vacation, Conversation about spring break, Describe a trip that you had with family and friends, Write about what you did last weekend. Vie Pratique: Going out, French Movies, Images du Monde Francophone: French Regions, Wine, Cheese.
11
16
Grammar and Concepts: Depuis + the present tense, venir, devenir, & revenir, the recent past: venir de, and the definite article with geographical names.

Vocabulary: Countries and nationalities.

Communicative topics & Culture: L'art de manger à la français (Eating like a Frenchman), A Votre Tour: Discerning country names, Conversation about a friend's trip, Describe a summer trip you are going to take, Writing a post card describing a trip.
12-13
17
Grammar and Concepts: The partitive (du, de la, de l', des), boire, expressions with faire, the partitive in the negative.

Vocabulary: Meal and food vocabulary, drinks.

Communicative topics & Culture: Le petit déjeuner français (French breakfast), A Votre Tour: Discerning food or drink, Conversation about a meal at a nice restaurant, Describe the breakfast you ate, Write about two typical family meals in your home.
14-15
18
Grammar & Concepts: The verbs prendre & mettre, and verbs like them, the usage of Articles, Expessions of quantity

Vocabulary: Meals and food vocabulary, quantities of food and drink.

Communicative topics & Culture: French meals, A Votre Tour: Discerning which meal someone is talking about, Conversation about your partner's eating habits, Describe a menu for a meal you are preparing, Write about a meal in a restaurant. Vie Pratique: Grocery shopping and the market, the supermarket, small food businesses, Images du Monde Francophone: Africa, les Griots, African Music, African Cinema, Ousmane Sembène, Interlude littéraire: Jacques Prévert.
16
Review
Final
VII.  Methods of Instruction
Class time will be devoted to practice, in large and small groups, with structures, expressions, and vocabulary in the context of everyday functions.  Students are expected to have studied segments of the text assigned in the syllabus prior to class, in order to be able to participate as fully as possible.  Electronic workbook and lab manual exercises provide additional practice in listening, speaking, reading and writing.  Audio and video materials are provided in the Language Lab to be used for additional development of language skills.
Course may be taught as face-to-face, hybrid or online course.
VIII. Course Practices Required
Course may be taught face-to-face, hybrid or online course.
Do assigned preparations in time for class.  Electronic workbook and lab manual exercises must be submitted by the date specified in the syllabus.  Take unit exams and a final exam.  Short quizzes will focus on some aspect of the material covered in the previous classes.  Quizzes and exams will include a mix of speaking, listening, reading, and writing elements.
The Oakton Community College catalog states: Oakton Community College does not discriminate on the basis of race, color, creed, religion, national origin, disability, age, sex, sexual orientation, or marital status in admission to and participation in its educational programs, college activities and services, or employment practices. 
In keeping with this policy of tolerance and non-discrimination, in this class all of us (myself included) should strive to:
Listen and give careful consideration to all ideas expressed in class, especially those that are different from our own, without attacking or demeaning the people who have those views, and
Avoid using insulting terms or telling offensive jokes when talking to or about individuals or groups.
IX.   Instructional Materials
Note:
Current textbook information for each course and section is available on Oakton's Schedule of Classes.
Note: Current textbook information for each course and section is available on Oakton's Schedule of Classes.
For regular and online courses instructors will use the following text:
Contacts, Latest Edition, by Valette and Valette, Heinle Cengage Learning.
Electronic workbook and lab manual for Contacts, Latest Edition.
WEB ADDRESS FOR ONLINE WORKBOOK AND LAB MANUAL FOR CONTACTS (iLrn Heinle Learning Center): http://hlc.quia.com/books
Students must:
Create an account
Enter their Book Key
Enter their Course Code
X.    Methods of Evaluating Student Progress
Components:
Maximum points possible:
A.
Preparation
260
B.
Lab Assignments
360
C.
Quizzes:
100
D.
Oral Presentation
70
E.
Exams
400
F.
Final oral exam

60

1250
Grading Scale:
A = 1250-1125
B = 1124-1000
C = 999-875
D = 874-750
F = 749+below
Workbook or electronic assignments must be done by students outside of the classroom in order to practice the course content. These assignments will count as 25% of the course final grade. Students need to have at least a D (60%) in this section in order to pass this course.
In this course at least one speaking exam is required.
XI.   Other Course Information
In this section, each instructor should specify policies on attendance, make-up exams, and late assignments.
Heritage speakers may not take this class.
Oakton has two Language Labs to support your language study. The Language Labs offer the perfect atmosphere for doing your lab homework, meeting with a language tutor, attending a conversation group, or working on a computer. You can find a variety of language specific resources and equipment: language reference books and other supplementary language materials, headphones with microphones, keyboard covers for typing in another language, and more. Language Lab personnel are always available to help students working individually. Visit one of the Language Labs today:
Des Plaines, Room 2446, 847.635.1612
Ray Hartstein (Skokie) Campus, Room C132, 847.635.1493
languagelab@oakton.edu
http://www.oakton.edu/acad/dept/mld/languagelab.htm


If you have a documented learning, psychological, or physical disability you may be entitled to reasonable academic accommodations or services. To request accommodations or services, contact the Access and Disability Resource Center at the Des Plaines or Skokie campus. All students are expected to fulfill essential course requirements. The College will not waive any essential skill or requirement of a course or degree program.
Oakton Community College is committed to maintaining a campus environment emphasizing the dignity and worth of all members of the community, and complies with all federal and state Title IX requirements.
Resources and support for
pregnancy-related and parenting accommodations; and
victims of sexual misconduct
can be found at
www.oakton.edu/title9/
.
Resources and support for LGBTQ+ students can be found at
www.oakton.edu/lgbtq
.