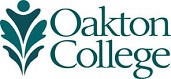 Intermediate French II
I.     Course Prefix/Number: FRE 202
       Course Name: Intermediate French II
       Credits: 4 (3 lecture; 2 lab)
II.    Prerequisite
FRE 201 or consent of instructor.
III.   Course (Catalog) Description
Course continues FRE 201. Content includes practice in reading, writing and speaking the language, to increase knowledge of French grammar and culture.
IV.   Learning Objectives
To actively communicate in French, making spontaneous use of structures and vocabulary studied.
To demonstrate an appreciation of contemporary French culture through written and aural class work.
To demonstrate spoken French in everyday contexts through responding to complex questions.
To illustrate reading comprehension through answering relevant questions on short literary passages.
To use elements of intermediate grammar through listening, spoken, and written exercises.
To write complex sentences within the context of what has been studied.
V.    Academic Integrity and Student Conduct
Students and employees at Oakton Community College are required to demonstrate academic integrity and follow Oakton's Code of Academic Conduct. This code prohibits:
• cheating,
• plagiarism (turning in work not written by you, or lacking proper citation),
• falsification and fabrication (lying or distorting the truth),
• helping others to cheat,
• unauthorized changes on official documents,
• pretending to be someone else or having someone else pretend to be you,
• making or accepting bribes, special favors, or threats, and
• any other behavior that violates academic integrity.
There are serious consequences to violations of the academic integrity policy. Oakton's policies and procedures provide students a fair hearing if a complaint is made against you. If you are found to have violated the policy, the minimum penalty is failure on the assignment and, a disciplinary record will be established and kept on file in the office of the Vice President for Student Affairs for a period of 3 years.
Please review the Code of Academic Conduct and the Code of Student Conduct, both located online at
www.oakton.edu/studentlife/student-handbook.pdf
VI.   Sequence of Topics
Week
Chapter
Topic (Interaction Langue et Culture)
Exams
1-2
6
Grammar & Concepts: Interrogative adjectives, Interrogative pronouns, interrogative adverbs, Quel, Lequel, expressing time.

Vocabulary: activities, at the movies, films.

Communicative topics & Culture: Le Festival de Cannes (Cannes Film Festival), Le cinéma engagé (Film and Social Engagement), Des renseignements pratiques sur le cinéma (Practical information on movies), Les pionniers du cinéma français (Pioneers of French film), Le mot et l'image: Cyrano de Bergerac (The Cyrano de Bergerac film), La situation mondiale du cinéma français (French Cinema and the world), Le cinéma français et le Ministère des Affaires étrangères (French movies and the Minister of Foreign Affairs), le film: Madame Brouette (an African film taking place in Sénégal)

Reading: "L'autre Festival de Cannes" (The other Cannes Festival), A propos de l'auteur...François Truffaut (About the famous film director, François Truffaut), "Donner du plaisir ou le plaisir du cinéma" (An article on film by Truffaut), "On s'embrasse?" (Shall we kiss, short film clip with questions and discussion).
3-4
7
Grammar & Concepts: Direct object, indirect object, their position, and disjunctive pronouns,

Vocabulary: activities, miscellaneous vocabulary for: travel, plane, the Paris subway, bus, train, travel adjectives.

Communicative topics & Culture: Dans l'air: Airbus (The Airbus), Sur les rails: le TGV et le tunnel sous la Manche (The fast speed train and the tunnel under the English Channel), Vers la technologie des transports modernes (Technology and modern transportation), Fernand Léger, peintre des temps moderne (Fernand Léger, modern painter). Reading: "L'avion du futur ne fait pas rêver" (The planes of the future will not be all that different), "La Planète des singes" (The Planet of the apes).
5-6
7
Grammar & Concepts: Possessive and demonstrative pronouns.

Communicative topics & Culture: Les transports en commun à Dakar (Shared transportation in Dakar, Sénégal), Les transports urbains: mode d'emploi, Le métro, L'autobus et le tramway (Urban transportation: subway, bus, tram).
7-8
8
Grammar & Concepts: Present subjunctive.

Vocabulary: activities, at the university, academic adjectives.

Communicative topics & Culture: Les Universités de Paris (Paris Universities), L'Université française hors de la France métropolitaine (French Universities outside of continental France), Le Système de Transfert de Crédits Européens (ECTS) et le LMD (Transferring university credits from one European country to another).
Midterm
9-10
8
Grammar & Concepts: Past subjunctive, uses of the subjunctive.

Communicative topics & Culture: Pour s'inscrire (To apply to College), Le Cursus (Career Path), A l'université d'Etat (At the public university), La Sorbonne (The Sorbonne), Jules Ferry et l'école républicaine (Jules Ferry and his influence on education), Quelle formation choisir (Which educational path does one choose?), Etablissements privés et apprentissage (Private schools and apprenticeship), "Rien de Grave" (short film clip by Renaud Philipps with questions and discussion).

Reading: "Les Centres de Formation d'Apprentis (CFA) (Apprentice Centers of Education), Prière d'un petit enfant nègre (Poem by Senegalese poet, Léopold Senghor).
11-12
9
Grammar & Concepts: Prepositions with infinitives, present participle.

Vocabulary: activities, Francophony, necessary Francophony related adjectives.

Communicative topics & Culture: Qui parle français actuellement (Who currently speaks French?), La Francophonie et le statut de la langue française (The organization of Francophonie and the status of the French language), TV5 monde (TV 5 from France), Histoire de l'expansion de la langue française dans le monde (French language in world history), Afrique, Inde, Asie, Océanie (Africa, India, Asia, and the Pacific Islands), La Francophonie et la littérature (Francophony and literature).
13-14
9
Grammar & Concepts: Relative pronouns.

Communicative topics & Culture: L'Ecrivain et sa langue (The writer and his language).

Reading: "Le Canada: La Francophonie" (Canada and its Francophony), "Interview avec Tahar Ben Jelloun" (Interview with Tahar Ben Jelloun, born in Morocco), "L'Enfant de sable," (a story by Tahar Ben Jelloun).
15
10
Grammar & Concepts: Future, future perfect, the future after après que, aussitôt que, dès que, lorsque, and quand.

Vocabulary: activities, vacation possibilities, car travel, travel adjectives.

Communicative topics & Culture: Les vacances et le voyage (Vacation and Travel), L'écotourisme dans le monde francophone (Ecotourism in the French speaking world), Exploration et utopie (Exploration and Utopia), Gauguin et l'exotisme océanien (Gauguin and the exoticism of the Pacific Islands), Magritte et l'art surréaliste (Magritte and Surrealism), Les congés et la semaine de 35 heures (Vacation and a 35 hour work week).
16
10
Grammar & Concepts: Conditional and conditional perfect tenses.

Communicative topics & Culture: Les vacances d'hiver (Winter Vacation), Les grandes vacances (Summer vacation), "Le Chandail" (a short film with questions and discussion).

Reading: "Les tribus des Français en vacances Etes-vous plutôt Saint-Tropez ou île de Ré?" (The French on Vacation, what type of beach vacation do you prefer?), "L'Invitation au voyage" (Poem by Charles Baudelaire).
Final
VII.  Methods of Instruction
Class time will be devoted to practice, in large and small groups, with structures, expressions, and vocabulary in the context of everyday functions.  Students are expected to have studied segments of the text assigned in the syllabus prior to class, in order to be able to participate as fully as possible.  Electronic workbook and lab manual exercises provide additional practice in listening, speaking, reading and writing.  Audio and video materials are provided in the Language Lab to be used for additional development of language skills.
Course may be taught as face-to-face, hybrid or online course.
VIII. Course Practices Required
Course may be taught face-to-face, hybrid or online course.
Do assigned preparations in time for class.  Electronic workbook and lab manual exercises must be submitted by the date specified in the syllabus.  Take unit exams and a final exam.  Short quizzes will focus on some aspect of the material covered in the previous classes.  Quizzes and exams will include a mix of speaking, listening, reading, and writing elements.
The Oakton Community College catalog states: Oakton Community College does not discriminate on the basis of race, color, creed, religion, national origin, disability, age, sex, sexual orientation, or marital status in admission to and participation in its educational programs, college activities and services, or employment practices.
In keeping with this policy of tolerance and non-discrimination, in this class all of us (myself included) should strive to:
Listen and give careful consideration to all ideas expressed in class, especially those that are different from our own, without attacking or demeaning the people who have those views, and
Avoid using insulting terms or telling offensive jokes when talking to or about individuals or groups.
IX.   Instructional Materials
Note:
Current textbook information for each course and section is available on Oakton's Schedule of Classes.
Note: Current textbook information for each course and section is available on Oakton's Schedule of Classes.
Instructors will use the following text:
Interaction Access Card, by St Onge, Publisher: ITP, Latest Edition.
Interaction: Révision de Grammaire (W/CD), Latest Edition, by St Onge, Publisher: ITP.
A French/English dictionary of the student's choice.
The DVD for this course will be seen in class.  It is also available for viewing only for reinforcement or extra-practice in the language labs, room 2446 at the Des Plaines campus, room C132 at the Skokie campus.
Optional:       
English Grammar for Students of French, Morton, Latest Edition.
Bescherelle, Complete guide to conjugating 12,000 French verbs, Latest Edition.
A French/English dictionary of student's choice.
X.    Methods of Evaluating Student Progress
Components:
Points
A.
Participation
250
B.
Lab Assignments
300
C.
Exams
400
D.
Presentations and written report

150

1100
Grading Scale:
A = 1100-990
B = 989-880
C = 879-770
D = 769-660
F = 659 + below
Workbook or electronic assignments must be done by students outside of the classroom in order to practice the course content. These assignments will count as 25% of the course final grade. Students need to have at least a D (60%) in this section in order to pass this course.
In this course at least one speaking exam is required.
XI.   Other Course Information
In this section, each instructor should specify policies on attendance, make-up exams, and late assignments.
Oakton has two Language Labs to support your language study. The Language Labs offer the perfect atmosphere for doing your lab homework, meeting with a language tutor, attending a conversation group, or working on a computer. You can find a variety of language specific resources and equipment: language reference books and other supplementary language materials, headphones with microphones, keyboard covers for typing in another language, and more. Language Lab personnel are always available to help students working individually. Visit one of the Language Labs today:
Des Plaines, Room 2446, 847.635.1612
Ray Hartstein (Skokie) Campus, Room C132, 847.635.1493
http://www.oakton.edu/acad/dept/mld/languagelab.htm
If you have a documented learning, psychological, or physical disability you may be entitled to reasonable academic accommodations or services. To request accommodations or services, contact the Access and Disability Resource Center at the Des Plaines or Skokie campus. All students are expected to fulfill essential course requirements. The College will not waive any essential skill or requirement of a course or degree program.
Oakton Community College is committed to maintaining a campus environment emphasizing the dignity and worth of all members of the community, and complies with all federal and state Title IX requirements.
Resources and support for
pregnancy-related and parenting accommodations; and
victims of sexual misconduct
can be found at
www.oakton.edu/title9/
.
Resources and support for LGBTQ+ students can be found at
www.oakton.edu/lgbtq
.