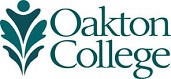 Curriculum Outcomes – National Standards and Competencies
Collaborate with the family and health team to assist clients in meeting basic needs (Maslow) by using actions and judgment appropriate to clients' development level. (Erikson)
Integrate knowledge of general education, nursing and science to provide nursing care for clients and family.
Communicate independently in an effective therapeutic manner with client's families, health team and members of the community.
Use appropriate learning principles for clients' families in a variety of settings.
Act as patient advocate for clients and families recognizing human dignity and cultural diversity.
Use the nursing process in providing safe physical and psychosocial care for clients and families.
Collaborate with clients, families, and health team members in maintaining and promoting health.
Demonstrate nursing competence by making appropriate decisions based on critical analysis.
Demonstrate effective management skills in providing nursing care for client families
Demonstrate nursing competence using critical thinking.
Use current technology in the implementation of safe nursing practice.
Use legal and ethical principles in delivery of nursing care.
Analyze health care economics and input on client care.
Demonstrates a personal ethic of social responsibility and service.
Meet the accepted standards of practice and maintain professional ethics.