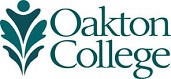 Physical Agents I
I.     Course Prefix/Number: PTA 107
       Course Name: Physical Agents I
       Credits: 3 (2 lecture; 3 lab)
II.    Prerequisite
Completion of PTA 100, PTA 103, PTA 105, BIO 131 and HIT 104 with minimum grade of C in each course, Bio 232 or concurrent enrollment; concurrent enrollment in PTA 110, PTA 161.
III.   Course (Catalog) Description
Course continues study of physical therapy skills. Content includes therapeutic heat and cold, massage and hydrotherapy.
IV.   Learning Objectives
Upon completion of this course, the student is able to:
Apply evidence-based knowledge previously learned in science, general education and PTA courses to the content studied in this course.
Explain the stages of inflammation and tissue repair and describe the general physiological events taking place in each stage.
Utilize pain assessment and relate the physical agents studied in this course to pain management.
Perform appropriate pre and post treatment assessments for suitability and effects of the treatment procedures studied in this course on skin, sensation, circulation, and limb girth and verify appropriateness of the treatment procedure.
Identify the rationale and determine the effectiveness of superficial and deep heat treatments including infrared, electromagnetic and ultrasound modalities, and demonstrate knowledge of the basic physics and physiologic effects of heat modalities.
Identify the rationale and determine the effectiveness of cryotherapy and demonstrate knowledge of the basic physics and physiological effects of cold applications.
Identify the rationale and determine the effectiveness of non-thermal ultrasound applications including phonophoresis. Demonstrate knowledge of the proper application of phonophoresis.
Identify the rationale and determine the effectiveness of hydrotherapy treatments, the physiological effects of hydrotherapy and its applications as both a thermal agent and an exercise medium.
Identify the rationale and determine the effectiveness of massage treatments, the physiological effects of massage and the clinical applications of various massage techniques.
Identify and integrate appropriate evidence based resources to support clinical decision-making for progression of the patient within the plan of care established by the PT.
Interview patients/clients, caregivers, and family to obtain current information related to prior and current level of function and general health status (e.g. fatigue, fever, malaise, unexplained weight change.
Recall the signs and symptoms of vascular disorders including arterial and venous insufficiencies and various forms of edema. Identify the rationale and determine effectiveness of approved methods of assessment and treatment of selected vascular disorders and edema including segmental, volumetric and girth measurements to determine appropriateness of treatment plan.
Recognizes activities, positioning, and postures that aggravate or relieve pain or altered sensations, or that can produce associated skin trauma.
Distinguish indications, contraindications, precautions and safety considerations for each of the agents studied in this course based upon information garnered from patient/client interview.
Recognize desired and adverse responses to applications of each of the physical agents studied in this course, choose appropriate courses of action and conclude whether courses of action are appropriate and identifies need for PT re-evaluation.
Perform correctly the applications of superficial and deep heats including infrared, electromagnetic and ultrasound heating agents, and make and report appropriate treatment adjustments based on feedback and tissue response.
Perform correctly the application of cryotherapy treatments and make and report appropriate adjustments based on feedback and tissue response.
Perform correctly the application of hydrotherapy treatments, specifically whirlpool, and make and report appropriate adjustments based on feedback and tissue response.
Practice external compression treatments, specifically intermittent compression pumping and compression bandaging and make and report appropriate adjustments based on feedback and tissue response.
Perform correctly therapeutic massage and report adjustments based on feedback and tissue response.
Develop appropriate patient and family education programs related to the conditions and treatments studied in this course.
Document relative aspects of patient treatments using the physical agents studied in this course.
Demonstrate the basic operation of electrical equipment and proper care and maintenance of same.
Display safety consciousness in laboratory activities.
Display professional behaviors as mandated by the APTA/IPTA.
Practice cooperation in group activities demonstrating sensitivity to cultural differences.
Submit an independent study project which compares and contrasts current professional literature pertinent to physical therapy and synthesizes the information contained therein.
V.    Academic Integrity and Student Conduct
Students and employees at Oakton Community College are required to demonstrate academic integrity and follow Oakton's Code of Academic Conduct. This code prohibits:
• cheating,
• plagiarism (turning in work not written by you, or lacking proper citation),
• falsification and fabrication (lying or distorting the truth),
• helping others to cheat,
• unauthorized changes on official documents,
• pretending to be someone else or having someone else pretend to be you,
• making or accepting bribes, special favors, or threats, and
• any other behavior that violates academic integrity.
There are serious consequences to violations of the academic integrity policy. Oakton's policies and procedures provide students a fair hearing if a complaint is made against you. If you are found to have violated the policy, the minimum penalty is failure on the assignment and, a disciplinary record will be established and kept on file in the office of the Vice President for Student Affairs for a period of 3 years.
Please review the Code of Academic Conduct and the Code of Student Conduct, both located online at
www.oakton.edu/studentlife/student-handbook.pdf
VI.   Sequence of Topics
A detailed course outline will be provided on the first of class.
VII.  Methods of Instruction
Will vary with individual instructor but may include lecture/discussion, lecture/demonstration, audio-visual supplements, laboratory practice.
Course may be taught as face-to-face, hybrid or online course.
VIII. Course Practices Required
May vary depending on instructor but will include attending all scheduled lectures and labs, completing all assigned readings and homework, and include written and/or oral reports. Course may be taught as face-to-face, hybrid or online course.
IX.   Instructional Materials
Note:
Current textbook information for each course and section is available on Oakton's Schedule of Classes.
Required:
Kisner and Colby: Therapeutic Exercise, 6th Edition, F.A. Davis, 2012.
Cameron, Michelle, Physical Agents in Rehabilitation, 4th Edition, Saunders, 2013.
Recommended:
De Domenico and Wood: Beard's Massage, Fifth Edition, Saunders, 2006.
Or texts or comparable content.
Articles and handouts as provided by instructor.
X.    Methods of Evaluating Student Progress
Will vary depending on instructor but will include written exams, lab practical exams, homework assignments, oral/written reports.
Lab Practicals – at least two. All students must successfully pass each practical exam with a minimum score of 70% in order to continue in the physical therapist assistant program.  Each lab practical exam delineates critical safety elements for the skill being tested.  Failure to meet any of these critical safety elements will cause the student to fail the practical exam.  Each student will be afforded one opportunity to take a make-up practical exam in the event of a failing score on one practical exam, however, the original score will not be changed.
Final grade is composite of

60% lecture and 40% lab

.


Lecture & lab grade averages

must each be a

minimum of 70% in order to receive passing grade

.
Grades are determined by earned percentage of total points possible as follows:
90-100%    - A
80-89.99% - B
70-79.99% - C
Scores below 70% are considered failing.
There will be no rounding up of grades earned.
XI.   Other Course Information
Attendance is required for all lectures and labs.  Recurrent absences or tardiness may result in lowered grade. Students who inform the instructor in advance (at the beginning of the semester) of an intended absence for a MAJOR religious observance will not be penalized.  However, instructors are not responsible for teaching material again and missed work must be made up either in advance or immediately following the intended absence. Students found guilty of plagiarism or cheating are subject to dismissal and/or disciplinary action under the Student Code of Conduct.
 
Students are required to wear lab clothes when receiving physical therapy treatments during lab unless otherwise instructed.  Failure to wear proper lab clothes will result in loss of laboratory points and the student will be asked to select lab attire from the "grab bag" in the lab storeroom or don a hospital gown.
 
Lab attire consists of loose fitting shorts, blouse or shirt, halter or bathing suit top for the female students, shoes or slippers.  One piece bathing suits for female students are not acceptable.  Students may cover their lab clothes appropriately when not receiving a treatment, but it is expected that when receiving treatment, the covering is removed.  No physical agent that changes skin temperature or circulation will be applied over clothing.
 
Students will rotate lab partners.
 
Students are expected to administer

and

receive all modalities and treatments prescribed. Only those students with documented contraindications for the modalities practiced are exempt from receiving them. Students

must

report and CIs to the instructor prior to the lab session.  Enrollment in this course constitutes consent to receive the physical therapy treatment taught in this course as appropriate.
 
Students should be prepared to take notes during lab sessions as some lecturing is usually done.
 
Students will set up and clean up the lab each session.
 
The following infection control procedures should be followed during all lab sessions:

Students will clean hands before and after lab.
Lab tables and other equipment will be cleaned with disinfectant at the end of each lab session.
All laundry items used during lab that come into direct contact with the skin are to be placed in the laundry bag provided in the lab.  All such items will be laundered in hot water and detergent with bleach at the end of the day.  These items include towels, sheets and pillowcases.  Items not normally in contact with the skin, such as hot-pack covers, are to be laundered weekly.

No visitors are allowed in lab unless approved by instructor.
Correct spelling and grammar is required on all written assignments.  Incorrect spelling and grammar will be penalized.
If you have a documented learning, psychological, or physical disability you may be entitled to reasonable academic accommodations or services. To request accommodations or services, contact the Access and Disability Resource Center at the Des Plaines or Skokie campus. All students are expected to fulfill essential course requirements. The College will not waive any essential skill or requirement of a course or degree program.
Oakton Community College is committed to maintaining a campus environment emphasizing the dignity and worth of all members of the community, and complies with all federal and state Title IX requirements.
Resources and support for
pregnancy-related and parenting accommodations; and
victims of sexual misconduct
can be found at
www.oakton.edu/title9/
.
Resources and support for LGBTQ+ students can be found at
www.oakton.edu/lgbtq
.