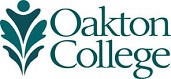 Introduction to Sociology
I.     Course Prefix/Number: SOC 101
       Course Name: Introduction to Sociology
       Credits: 3 (3 lecture; 0 lab)
II.    Prerequisite
None
III.   Course (Catalog) Description
Course introduces sociological perspective used to study contemporary society, with focus on United States.  Content includes culture, socialization, social interaction, groups and networks, deviance and social control, inequality in society, social institutions such as family or education, and processes of social change.
IV.   Learning Objectives
General education objectives
The student will:

    A. gather and analyze social science data using appropriate research methods, e.g. observations, surveys, and/or secondary analysis, and use theory to interpret these social science data.

    B. critically read sociological materials in order to compare and evaluate alternative explanations of social behavior.

    C. communicate sociological research and theory effectively in written assignments.

Course Objectives
The student will:

    A. apply functional, conflict, and symbolic-interactionism theoretical perspectives to real world examples.

    B. assess how social institutions and structures (such as schools, the mass media, and the family) foster social stability/instability and inequality that are based on class, race, gender, and sexuality.

    C. use the sociological perspective to identify social processes, define opportunities and constraints that arise out of the structure and functioning of social life, and compare and evaluate alternative explanations of social behavior.

    D. identify the social forces that have not only shaped the discipline of sociology, but have also influenced the structure of societies, the shape of cultures, the process of socialization and the nature of social behavior from one historical period to another.
V.    Academic Integrity and Student Conduct
Students and employees at Oakton Community College are required to demonstrate academic integrity and follow Oakton's Code of Academic Conduct. This code prohibits:
• cheating,
• plagiarism (turning in work not written by you, or lacking proper citation),
• falsification and fabrication (lying or distorting the truth),
• helping others to cheat,
• unauthorized changes on official documents,
• pretending to be someone else or having someone else pretend to be you,
• making or accepting bribes, special favors, or threats, and
• any other behavior that violates academic integrity.
There are serious consequences to violations of the academic integrity policy. Oakton's policies and procedures provide students a fair hearing if a complaint is made against you. If you are found to have violated the policy, the minimum penalty is failure on the assignment and, a disciplinary record will be established and kept on file in the office of the Vice President for Student Affairs for a period of 3 years.
Please review the Code of Academic Conduct and the Code of Student Conduct, both located online at
www.oakton.edu/studentlife/student-handbook.pdf
VI.   Sequence of Topics
A. An Introduction to Sociology
    1. The Sociological Perspective
    2. The Science of Sociology: Theory and Research
B. The Dynamics of Social Behavior
    1. Culture
        a. The Elements of Culture
        b. Ethnocentrism and Cultural Relativism
    2. Socialization
        a. The Process of Socialization throughout the Life Cycle
        b. Agents of Socialization
    3. Social Interaction and Social Structure
        a. Social Interaction
        b. The Structure of Social Relationships
    4. Deviance and Social Control
        a. Definitions and Theories of Deviance
        b. Crime and the Justice System
    5. Collective Behavior and Social Movements
        a. Crowd Violence
        b. Social Movements as Collective Action
C. Social Inequality
    1. Social Stratification
        a. The American Class System
        b. Poverty in America
        c. Theories of Stratification
    2. Racial and Ethnic Inequality
        a. The History of Racial and Ethnic Relations in the U.S.
        b. Theories of Racial Inequality
    3. Gender Inequality
        a. Origins
        b. Equality for Women
D. The Changing Shape of Society
    1. Formal Organizations
        a. Bureaucracy
        b. Alternative Organizational Forms
    2. The Family
        a. Cross-cultural Similarities and Differences
        b. Courtship, Marriage and Children
        c. Dysfunctions of the Family: Violence and Divorce
    3. Education
        a. Schooling in a Cross-cultural Perspective
        b. Schooling and Equality
    4. Politics
        a. The Rise of the State
        b. Democratic Ideals and Realities
        c. Politics in America
    5. Population and Urbanization
        a. Population patterns
        b. Urbanization
VII.  Methods of Instruction
A. Lecture and discussion
B. Role-play, simulation, small and large group discussion, guest speakers, forums, audiovisual and other classroom activities
Course may be taught as face-to-face, hybrid or online course.
VIII. Course Practices Required
A. Reading:  weekly reading assignments from an assigned text and supplemental readings from outside sources.

B. Writing:  students will be required to write for the class the equivalent of 12-15 typed pages of material that will be graded.  This writing may take the form of a research or term paper, summaries of journal articles, and/or a series of shorter, analytical papers.

C. Attendance and Participation: Students are expected to attend class regularly and to participate while in class. Participation is reflected in a student's overall preparedness and involvement in class discussions. Good participation can also mean facilitating the contributions of others, not just dominating the discussion. Students are expected to listen carefully to others, ask questions, and share ideas.

D. Tests: students will be required to take a minimum of 2 exams during the term.
IX.   Instructional Materials
Note: Current textbook information for each course and section is available on Oakton's Schedule of Classes.


X.    Methods of Evaluating Student Progress
Representative methods include:

    A. Quizzes and tests.

    B. Written work, such as a term paper or several short papers and/or interviews or other projects of a written nature.

    C. Classroom participation, such as listening, sharing experiences, relating the course materials to the world around him/her.
XI.   Other Course Information
If you have a documented learning, psychological, or physical disability you may be entitled to reasonable academic accommodations or services. To request accommodations or services, contact the Access and Disability Resource Center at the Des Plaines or Skokie campus. All students are expected to fulfill essential course requirements. The College will not waive any essential skill or requirement of a course or degree program.
Oakton Community College is committed to maintaining a campus environment emphasizing the dignity and worth of all members of the community, and complies with all federal and state Title IX requirements.
Resources and support for
pregnancy-related and parenting accommodations; and
victims of sexual misconduct
can be found at
www.oakton.edu/title9/
.
Resources and support for LGBTQ+ students can be found at
www.oakton.edu/lgbtq
.