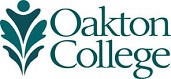 Engineering
Associate of Science in Engineering Degree*
64 Semester Credit Hours; Curriculum: 0850
General Education Requirements:

Credit Hours

Area A — 

Communications

6

 

EGL 101 and EGL 102

 

Area B — 

Mathematics

9

 

MAT 250 and MAT 251

 

Area C — 

Science

10

 

PHY 221 and PHY 222

 

Area D — 

Social and Behavioral Sciences

6

 

Two courses (two courses from the same discipline are recommended)

 

Area E — 

Humanities/Fine Arts

3

 

One course from a humanities or fine arts discipline

 

Area F — 

Global Studies**

0-3

 

One course that satisfies Global Studies requirement

 

Total General Education Requirements:

34

 
 

Major Requirements:

Credit Hours

CHM 121 General College Chemistry I

4


CSC 170 Introduction to Numerical Methods**

2

and one of the following:

1

CSC 171 C++ Programming for Engineers

 

CSC 172 FORTRAN Programming for Engineers

 

CSC 173 Java Programming for Engineers

 


ENG 120 Engineering Graphics


3

ENG 211 Analytical Mechanics (Statics)

3

ENG 212 Analytical Mechanics (Dynamics)

3

MAT 252 Calculus III

4

MAT 262 Ordinary Differential Equations

3


Additional courses dependent on transfer requirements and major concentration:***


7

CHM 122

 

ENG 217

 

ENG 220

 

ENG 250

 

PHY 223 or other approved course

 


Total Major Requirements:


30


Total Semester Credit Hours for Associate in Applied Science Degree:

64
*May be completed entirely online.
**CSC 170 must be taken concurrently with either CSC 171, CSC 172 or CSC 173. Consult the coordinator as to which of these three courses is most appropriate.
***Consult the coordinator before selecting these courses. Universities differ about which courses a student should take. Some institutions may require more than two of these courses for transfer.
See Engineering Department page.
See all Degrees and Certificates.