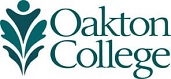 Liberal Arts
Associate in Arts Degree*
60 Semester Credit Hours; Curriculum: 0700
Note: Changes have been made to the requirements for this degree which become effective fall 2018. View the fall degree requirements now.


General Education Requirements:

Credit Hours

Area A — 

Communications

 

 

EGL 101 and EGL 102

6

 

SPE 103

3

Area B — 

Mathematics**

3

 

One MAT course of at least 3 credits from the approved list of IAI general education Mathematics courses

 

Area C — 

Science

7

 

One science course from the Life Sciences and one science course from the Physical Sciences; at least one of these courses must be a lab course

 

Area D — 

Social and Behavioral Sciences

9

 

Three courses from at least two different social or behavioral science disciplines

 

Area E — 

Humanities/Fine Arts

9

 

Three courses from the Humanities/Fine Arts; at least one course must be from Humanities and one course must be from Fine Arts

 

Area F — 

Global Studies***

3

 

One course that satisfies Global Studies requirement

0-3


Total General Education Requirements:


40

 
 

Electives:

 

Oakton does not offer specific majors within the associate in arts degree. Courses should be selected according to each student's interests and intended major at the bachelor's degree level. Students are strongly encouraged to consult Advising and Counseling or a counselor and the transfer institution's catalog to select courses that will meet the requirements of the transfer institution.
Note: MAT 120 may not be used for an A.A. or A.S. degree.

Total Electives

20


Total Semester Credit Hours for Associate in Applied Science Degree:

60
*The Liberal Arts Degree may be completed entirely online.
**Students planning to transfer should contact Advising and Counseling to select an appropriate mathematics course.
***Students must take a Contemporary Global Studies course. This course may satisfy both Area F and another Area requirement.