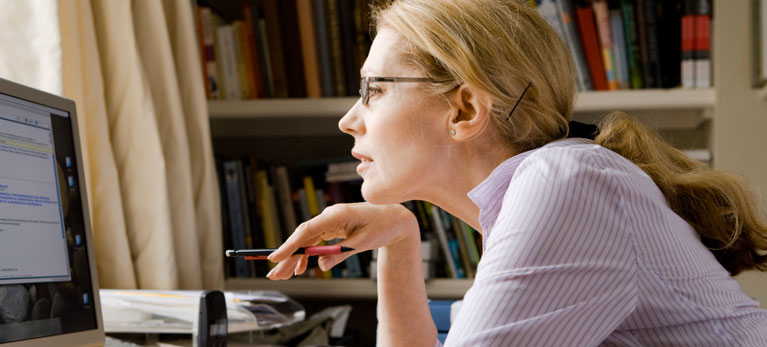 About Non-D2L Courses
About Non-D2L Courses
Oakton currently uses D2L (Desire2Learn) as its course management software program for most classes. Some courses, however, make significant use of non-Oakton sites such as MyMathLab.
Note: You can recognize that a course is not a Desire2Learn course fairly easily.  The non-Oakton sites will not say "powered by Desire2Learn" in the top left of the web page when you log in, and many require a specific "Access Code" to use the content.
It is especially important for students to familiarize themselves with the technical demands and support provided by non-Oakton hosted classes. While much of the information presented here in the Online and Distance Learning pages remains valid and valuable for all online courses, off-site courses may have specific differences.
If you have any questions, check with your instructor first. If you have a problem, your instructor will know whether it is something that Oakton can help with or whether it must be resolved by the off-site host.
Student Profile
IMPORTANT DATES
June 8
Summer 2015 eight-week session begins.
June 8
Three-week first summer interim faculty grading due.
June 15
Summer 2015 seven-week session classes begin.
June 15
Four-week first summer interim faculty grading due.
June 18
ELast day to submit proof of residency, business service agreements and chargebacks/joint agreements.
June 25
Last day to change to Audit.
June 25
Last day to drop and have course dropped from record.
July 2
Last day for filing Graduation Petitions.
July 4
Independence Day holiday College closed.
July 6
Independence Day holiday observance, no classes. College open.
July 7
ast day to withdraw with a "W" (no withdrawals after mid-term). Students will receive a grade in all courses in which they are enrolled after July 7.