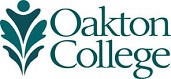 Human Migration: Root Causes, Responses, and Ramifications
Monday, November 14
9:30 - 10:45 a.m.
Keynote speaker: Valentine Eben
The Refugee Crisis in Africa and its Impact on Europe and the U.S.
Room 1604, Des Plaines
Co-sponsored by Peace and Social Justice Studies
10 a.m. - 3 p.m.
Study Abroad Fair
Student Street, Des Plaines
11 a.m. - 12:15 p.m.
Invited speaker: Rebecca Shi, executive director, Illinois Business Immigration Coalition
Current Refugee Needs and Responses in the Chicago Region
Room 1604, Des Plaines
Tuesday, November 15
9:30 - 10:45 a.m.
Arzuman Ara, Ph.D.
Re/-Imagining the Migrants: Dynamics of Afterlife in Indian Narratives
Room P103, Skokie
10 a.m. - 3 p.m.
Study Abroad Fair
P Lobby, Skokie
11 a.m. - 12:15 p.m.
Camille Harrison
Current Refugees and the European Union
Room P103, Skokie
12:30 - 1:45 p.m.
Donovan Braud
Art and Culture of the Great Migration in the U.S.
Room P103, Skokie
2 - 3:45 p.m.
Film
The State of Arizona
Captures the explosive emotions and complex realities behind Arizona's controversial struggle with immigration.
Room P103, Skokie
Wednesday, November 16
9:30 - 10:45 a.m.
Study Abroad Information Session
India, Peru, Spain, China, and more
Room 1604, Des Plaines
12:30 - 1:45 p.m.
Camille Harrison
Current Refugees and the European Union
Room 1604, Des Plaines
2 - 3:15 p.m.
Arzuman Ara, Ph.D.
Re/-Imagining the Migrants: Dynamics of Afterlife in Indian Narratives
Room 1604, Des Plaines
3:30 - 5 p.m.
Invited speaker: Mesbah Kamal, Ph.D.
Genocide at Birth of Bangladesh: Global Response to Refugee and IDP Issues in 1971
*Faculty, Administrator and Staff Session*
 Room 1604, Des Plaines
Thursday, November 17
9:30 - 10:45 a.m.
Invited speaker: Nancy A. Matthews, Ph.D., NEIU
Gender and Human Migration
Room 1604, Des Plaines
Co-sponsored by Women and Gender Studies
11 a.m. - 12:15 p.m.
Invited speaker: David Ingram, Ph.D., Loyola University
Ethics of Responses to Human Migration
Room 1604, Des Plaines
Co-sponsored by the Honors Program
12:30 - 1:45 p.m.
Invited speaker: Mesbah Kamal, Ph.D., History, University of Dhaka
Political Movement of the Indigenous Peoples of Bangladesh
Room 1604, Des Plaines
Co-sponsored by the Environmental Studies Program
2 - 3:45 p.m.
Film
The State of Arizona
Captures the explosive emotions and complex realities behind Arizona's controversial struggle with immigration.
Room 1604, Des Plaines
Friday, November 18
Friday sessions are open to faculty, administrators and staff only. Please register through the CPD.
9:30 - 10:45 a.m.
Katherine Schuster
International Professional Development Opportunities for Faculty, Staff and Administrators
Room 1604, Des Plaines
11 a.m. - 12:45 p.m.
Film
The State of Arizona
Captures the explosive emotions and complex realities behind Arizona's controversial struggle with immigration. 
Room 1604, Des Plaines
12:45 - 2:15 p.m.
Brown Bag Discussion
Meeting the Needs of Refugee and Immigrant Students in our Classrooms
Room 1604, Des Plaines


---

For more information, contact Katherine Schuster, Ph.D., global studies coordinator at schuster@oakton.edu or 847.376.7118, Room 2526, Des Plaines.
Sponsored by Global Studies, with generous support from the Oakton Educational Foundation.