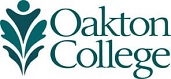 Apply for a Health Career Program
The following curricula at Oakton limit the number of students accepted each year. Contact the health admission specialist for information regarding enrollment requirements for these programs at 847.635.1702.

Information Sessions
View the schedule.  Free Health Careers Information Sessions are offered several times a year at both the Des Plaines and Skokie campuses.

Health Career Program Application
(See page 2 of application for deadlines).
If you have any questions about the application process, contact an admission counselor at enrollmentcenter@oakton.edu, call 847.635.1700, or use our ASK US feature.