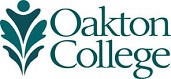 FAFSA Changes for the 2017-18 Academic Year
On Sept. 14, 2015, President Obama announced two major changes coming soon to the financial aid process. Starting with the 2017-18 academic year, students will be able to:
Submit a FAFSA earlier.
Students will be able to file a 2017-18 FAFSA as early as October 1, 2016, rather than beginning on January 1, 2017. The earlier submission date is a permanent change to the financial aid cycle. Students will submit their FAFSA as early as October 1 every year, starting with the 2017-18 FAFSA.
Use earlier income information.
Beginning with the 2017-18 FAFSA, students will report income from an earlier tax year. For example, with the 2017-18 FAFSA, students (and parents) will report their 2015 income information.
*It is very important for applicants and parents who are eligible to do so to use the IRS Data Retrieval Tool (IRS DRT) for their 2016-17 FAFSAs, either when initially completing their FAFSA online or later by using the FAFSA online correction process. They should once again use the IRS DRT when completing their 2017-18 FAFSAs. Using the IRS DRT for both FAFSA years will help foster a smooth application process and reduce the risk of conflicting information between the two years.
For additional information, please refer to the FAFSA Changes for 2017–18 page of the Federal Student Aid website.