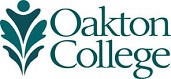 Streaming Videos
Choose a subject area to the left (above on mobile devices) to access the right videos for your topic.
Off campus access: Use your myOakton username and password to login.
Questions? Call 847.635.1644.
Browse fields of interest for streaming documentaries, newsreels, interviews, speeches, news stories, panel discussions, performances, lectures, public service announcements, biographies, archival footage, dramatized scenes, commercials, animations, proceedings, etc.