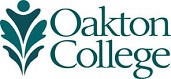 Call For Entries - Women Artists
The relationship between women and anger has always been a complex one. Traditionally, women have been afraid to express anger for fear of being perceived as unladylike or worse, as dangerous or destabilizing. But in truth, well-placed anger can often be an impetus for healing, transformation and action. Recent pushbacks in hard fought political and legal gains made by women, as well as ongoing assaults on the health and safety of women, other marginalized groups, and the environment, would suggest that the time is right for some well-placed, righteous indignation.
For this year's juried women's exhibition, Oakton Community College invites professional artists of all media, including performance artists, who self-identify as women, to submit a single work that thoughtfully examines the relationship between women and anger.
Download the submission form and detailed instructions. Submissions must arrive at the Koehnline Museum of Art by Tuesday, Aug. 1, 2017.
The juried exhibition runs Sept. 28 - Oct. 20, 2017.
Event Details
No Entry Fee
Koehnline Museum of Art, Des Plaines