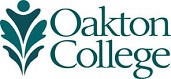 Women's and Gender Studies Conference
Conference Schedule (Printable PDF)
Join friends and colleagues from a wide range of disciplines, backgrounds, and institutions as we explore In Challenging Times: Women, Activism and Leadership. This one-day conference will present scholarly and creative work by feminist activists, writers, scientists, scholars, as well as visual and performing artists, that examines the challenges confronting feminism and the Women's and Gender Studies discipline in the current political and cultural climate. Through an intersectional lens, we will examine new ways of feminist thinking and leading that can provide hope, change and community during complex times.
Keynote Speaker
Barbara Ransby, noted activist, writer and scholar. Ransby is distinguished professor of African American Studies, Gender and Women's Studies, and History at the University of Illinois at Chicago, where she directs the campus-wide Social Justice Initiative. She also serves as current president of the National Women's Studies Association.
For more information contact Kathleen Carot at 847.376.7061, or kcarot@oakton.edu.

Event Details
Friday, March 24
9 a.m. - 5 p.m.


Rooms vary, Des Plaines