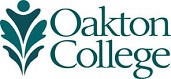 Achieving Financial Independence
Whether you just opened your first savings account or you are running your own business, money management is a most valuable lesson. Cheryl Broussard is a fun and powerful speaker who can help you learn how to:
Determine your current financial standing
Devise a realistic budget and set financial goals
Get out or stay out of debt
Maintain useful financial records
Save for your children's education and your own retirement
Invest in real estate, the stock market, and other money-making ventures
Achieving financial independence has never been more important—or more within your reach. Her message about financial responsibility and financial independence is important for everyone, but especially for women.
Cheryl D.Broussard
A registered financial advisor, she directed Broussard & Douglas, Inc. from 1989-1997 managing $75 million in funds. She has also written, co-produced, and hosted Ebony Money Power, Real Estate Wealth Bootcamp, Ms. Money Millionaire® Financial Bootcamp, and The Sister CEO Bootcamp. She also hosted Mind Your Money radio show sponsored by Bank of America. Broussard is an award-winning Washington Post bestselling author of 13 books, including Sister CEO and The Black Woman's Guide to Financial Independence.
6 - 6:30 p.m.
Networking with author
6:30 - 7:45 p.m.
Presentation
7:45 - 8 p.m.
Q&A, book-signing, meet the speaker
For more information, contact Thomas Byrne, tbyrne@oakton.edu.
Sponsored by the Business Department with generous support from the Oakton Educational Foundation.
Event Details
Thursday, Nov.30
6 - 8 p.m.


Room 1610, Des Plaines