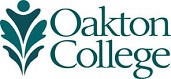 The Message: Dr. King Speaks to Hip-Hop
Bryant K. Smith introduces four areas that Martin Luther King Jr. and hip-hop artists address through their music that are similar. The audience is asked to compare the strategies employed by Martin Luther King Jr. and the hip-hop industry that target youth and a greater global community. Examine the significance of incarceration, religion, and death in both the Civil Rights Movement and hip-hop culture. Gain a historical understanding of the Civil Rights Movement, Martin Luther King Jr.'s life, and the creation and development of hip-hop as a culture.
Sponsored by the Office of Student Lfe.
Event Details
Tuesday, Jan. 23
1 p.m.
Room 1610, Des Plaines