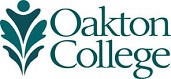 Chamber Music Lounge
Conducted by Daniel Golden, Director of String Ensemble.
Listen to beautiful chamber music played by talented Oakton students in an intimate setting. Performances include music written for strings and winds by Bach, Mozart, Beethoven, Veracini, and Telemann. Light refreshments served after the program.
For more information, call 847.635.1900.
Event Details
Friday, March 23, 8 p.m.
Performing Arts Center Lobby, Des Plaines