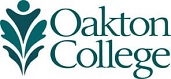 Creating Justice Symposium
Celebrating Art in People's Movements
A day of presentations, workshops and performances to celebrate art and community activism. This event is a unique way to build community and friendship, awaken our imaginations, and broaden our vision through discussion, food, and music.
Refreshments and dinner are provided!
Sponsored by the Oakton Educational Foundation, Philosophy and Humanities Department, Diversity Council, Environmental Studies Concentration, Honors program, Peace and Social Justice Studies, Women's and Gender Studies, Behavioral and Social Science Department, and 3Arts.

For information, contact Mohamed Mehdi at mmehdi@oakton.edu.
Event Details
Saturday, April 21
1 - 7:30 p.m.
TenHoeve Center, Des Plaines