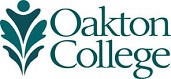 Cultural Immersion Tours

Join Student Life Coordinator, Krissie Harris, on one or both of these upcoming museum tours.
March 23
Illinois Holocaust Museum and Education Center
9603 Woods Drive, Skokie

April 13
The National Museum of Mexican Art
Pilsen neighborhood
1852 West 19th Street, Chicago


Free to students on a first-come, first-served basis. Tour groups will take the Oakton van. Students must sign up in the Student Center at least 24 hours prior to the trip. Van boards at Des Plaines campus at 1 p.m. and returns by 6:30 p.m.
Sponsored by the College Program Board and Office of Access, Equity, and Diversity.
For information contact Krissie Harris at kharris@oakton.edu.
Event Details
1 - 6:30 p.m.
Friday, March 23
Friday, April 13
Off Campus