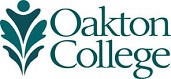 Dolores Huerta
Dolores Huerta and Cesar Chavez founded the United Farm Workers Union in 1962. Vice president of the union for over four decades, she played a leadership role in many of its accomplishments. As a community organizer, union organizer, and civil rights advocate, she has been one of the most important leaders in American social justice movements from the 1960's to the present.
In 2002, she received the Puffin/Nation $100,000 prize for Creative Citizenship which she used to establish the Dolores Huerta Foundation (DHF). DHF connects ground-breaking community-based organizing to state and national movements to register and educate voters; advocates for educational reform; works to bring about infrastructure improvements in low-income communities; advocates for greater equality for the LGBTQ community, and creates strong leadership development. Huerta received the Eleanor Roosevelt Humans Rights Award from President Clinton in l998 and The Presidential Medal of Freedom, the highest civilian honor in the United States, from President Obama in 2012.
Sponsored by a generous grant from the Oakton Educational Foundation and the support of co-sponsors: The College Program Board, Andale! at Oakton, Hispanic Club, and the Peace and Social Justice Program.
For more information about Women's and Gender Studies at Oakton, contact Kathleen Carot, program coordinator, at 847.376.7061 or kcarot@oakton.edu.
Event Details
Thursday, March 1, 6:30 p.m.
TenHoeve Center, Des Plaines