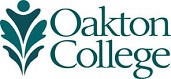 Empty Bowls
Choose your favorite bowl—then share in a meal of soup and bread as a reminder of those who are in need around the world. The bowl is yours to keep! Many local ceramics artists have donated hundreds of beautiful, handcrafted bowls especially for this event.
Support our raffle of unique artwork. Tickets are $3 each; four for $10. Other original art pieces will also be available for purchase.
Admission is free. Donation for bowl: $15 (All proceeds go to local food charities.)
Entertainment by Patchouli, songs of harmony and healing.
For more information, contact emptybowls@oakton.edu or 847.635.1699.
Sponsored by the Ceramics Club at Oakton Community College and supported by the student activity fee. Empty Bowls is a nonprofit, global movement that has raised millions of dollars for food banks, soup kitchens, and other meal programs.
Event Details
$15 donation to local food charities
Saturday, Dec. 2
10:30 a.m. - 2 p.m.
TenHoeve Center, Des Plaines