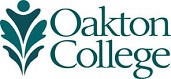 Open Call for The Foreigner
Seeking two women in their 40s to 50s, and five males ages 20 to mid 50s.
Prepare a contemporary comedic monologue (one to two minutes in length) and be prepared to read from the script. Monologues need not be memorized.
Performance dates: March 2 -12
For information, 847.635.1897.
Event Details
6 - 9 p.m.
Monday, Jan. 23
Tuesday, Jan. 24
Park in Lot A.
Footlik Theater, Des Plaines