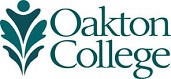 Gems from the Koehnline: Non-Objective Art by Medard Klein
While American artists were drawn into Social Realism during the Great Depression, artist Medard Klein (1905 – 2002) was passionately committed to non-objective painting. Klein moved to Chicago at the age of 21 to study at the Art Institute of Chicago under Edmund Giesbert, and later under the noted muralist, John Norton. He developed a unique style inspired by early European abstract artists. His compositions echo musical rhythm rendered by geometric and biomorphic shapes. Exhibited are a selection from over 100 of Klein's works donated recently to the museum by Mr. and Mrs. Harlan J. Berk.
Join us for an opening reception on Thursday, Dec. 7, 5 - 8 p.m.
Museum hours are 10 a.m. – 6 p.m., Monday through Friday, and 11 a.m. – 4 p.m., Saturday.
For more information, call 847.635.2633, or visit www.oakton.edu/museum.
Event Details
Dec. 7, 2017 – Jan. 19, 2018
Koehnline Museum, Des Plaines