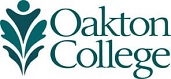 Gender Matters
In the wake of increased national awareness of sex-based and gender-based harassment, what do we know, and not know, about what it is like to be a female student or employee at Oakton? Come join a conversation with Kathleen Carot, Maya Evans, and Mary Johannesen-Schmidt regarding how the Oakton experience may be gendered, and brainstorm together with us what further questions we would like to answer.
Sponsored by the Office of Access, Equity, and Diversity and Women and Gender Studies.
For information contact Krissie Harris at kharris@oakton.edu.
Event Details
Monday, April 23
12:30 - 1: 30 p.m.
Room 1610, Des Plaines