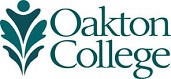 Get Covered America
Open enrollment in the Affordable Care Act health insurance marketplace ends Tuesday, Jan. 31.
Get the information you need to make the best health care decision.
Learn about new coverage options and qualifications for Medicaid and financial assistance.
Contact Hamdard Center for Health and Human Services at 773.465.4600.
Sponsored by Health Services.
Skokie campus, Main Lobby
Tuesday, Jan. 24, 9 a.m. - 4 p.m.
Des Plaines campus, Student Street
Thursday, Jan. 26, 10 a.m. - 3 p.m.
Event Details
Tuesday, Jan. 24, SK
Thursday, Jan. 26, DP
Rooms vary by campus, Des Plaines, Skokie