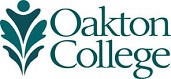 Changing Perspectives: The Landscapes of Harold Gregor
This traveling exhibition is a retrospective of the art created by renowned Illinois artist Harold Gregor over a period of more than fifty years. Among the works on display are large landscape paintings depicting the unique sceneries of the farmlands around the area in which the artist lives and works. Gregor's landscapes reveal unusual perspective, which enables the artist to visually eliminate the flatness of the Illinois prairie. The exhibition, curated by David Sokol, is also traveling to the Peoria Riverfront Museum and the State Street Gallery of Robert Morris University in Chicago.
Exhibit runs through Friday, Feb. 17.
Koehnline Museum Hours
Monday - Friday, 10 a.m. – 6 p.m.
Saturday, 11 a.m. – 4 p.m.

For more information, call 847.635.2633, or visit www.oakton.edu/museum.
Event Details
Thursday, Dec. 1
5 - 8 p.m.
Koehnline Museum, Des Plaines