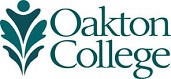 ID Show 2017
Oakton's Art Department faculty members demonstrate their unique artistic identities in a show that features paintings, photography, ceramics, and digital art.
Museum hours are 10 a.m. – 6 p.m., Monday through Friday, and 11 a.m. – 4 p.m., Saturday.
For more information, call 847.635.2633, or visit www.oakton.edu/museum.
Event Details
Nov. 2 - 22, 2017
Koehnline Museum, Des Plaines