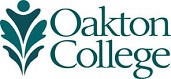 Oakton Reads Jewish Literature
Join us for a series of readings, lectures, and discussions led by distinguished English professors, Davis Schneiderman and Josh Corey from Lake Forest College, and Oakton English Professor Elana Barron.
April 19
The Golem and the Jinni by Helene Wecker
May 10
The Marriage of Opposites by Alice Hoffman 
Admission is free.
Registration is required at the Alliance for Lifelong Learning Office.
Room A120, Skokie
Room 1420, Des Plaines
847.982.9888
Registration Code: CSP E29-01 [CRN 41493]
For more information, contact Rose Novil at 847.635.1474.
Event Details
Wednesdays, 7 - 8:30 p.m
April 19
May 10
Room A145, Skokie