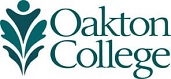 Kindred Spirits: Recent Work by Kathie Shaw and Corey Postiglione
Kathie Shaw and Corey Postiglione are a married couple who have shared a studio for ten years. This situation has informed the work of both artists by creating a place for the interchange of dialogue and critical ideas between them. The paintings of Kathie Shaw (M.F.A. from the School of the Art Institute of Chicago and Master of Architecture from University of Illinois-Chicago) are inspired by decorative ironwork where the artisan creates fluidity from rigid material, making allusions to iron's strength and use for safety while displaying a graceful delicacy. The ironwork pattern works both as a formal device and metaphor. Corey Postiglione (Professor Emeritus at Columbia College Chicago) uses the intertwined oval form as a metaphor for interconnected relationships on both a personal and global scale. In the language of relationships, the more complicated and confusing, the more cooperation and compassion are required. The images of intertwined and disconnected ovals reference these various states.
Museum hours are 10 a.m. – 6 p.m., Monday through Friday, and 11 a.m. – 4 p.m., Saturday*.
For more information, call 847.635.2633, or visit www.oakton.edu/museum.
*From late May to early August, the College is closed Friday, Saturday, and Sunday.
Event Details
May 10 – June 21, 2018
Koehnline Museum, Des Plaines