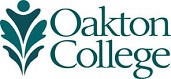 Becoming the Best
Learn why businesses and business people find more success when they promote their values and lead accordingly. Kraemer draws on his experiences as the CEO and chairman of Baxter International and those of other notable leaders. He shows you how to put them into practice, specifically to:
Use self-reflection to become your "best self " as you lead others more effectively.
Create a "best team" that understands and appreciates their purpose.
Forge "best partnerships" through win/win collaboration with vendors and customers that support the mission, vision, and values.
Make a difference in the world beyond the organization by becoming a "best citizen."
Harry M. Jansen Kraemer, Jr.
Former chairman and CEO of Baxter Healthcare, a Fortune 500 Company, Kraemer splits his time between working as senior partner at Madison Dearborn Partners, a private equity firm, and teaching at Northwestern University Kellogg School of Management. He is the author of two books: Becoming the Best: Build a World-Class Organization Through Values-Based Leadership and From Values to Action: The Four Principles of Values-Based Leadership.
6 - 6:30 p.m.
Networking with author
6:30 - 7:45 p.m.
Presentation
7:45 - 8 p.m.
Q&A, book-signing, meet the speaker
For more information, contact Thomas Byrne, tbyrne@oakton.edu.
Sponsored by the Business Department with generous support from the Oakton Educational Foundation.
Event Details
Thursday, Nov. 2
6 - 8 p.m.


Room 1604, Des Plaines