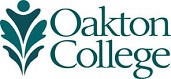 How I Learned to Drive Audition
Paula Vogel's 1998 Pulitzer Prize winning play is a compassionate and gently humorous look at a heart-rending and all-too-common tragedy. Pedophilia, sexual predation, alcoholism, family dysfunction are issues rarely discussed in any setting, let alone on the stage. At the heart of How I Learned to Drive is a coming of age story of a bright girl who matures from a lonely 11-year-old into an 18-year-old who can stand up to her oppressor. It is also the story of her emotionally stunted Uncle Peck who preys on her need for affirmation, affection, and approval.
ROLES
Lil Bit: Female lead, plays the character from age 11 to 40. In part due to a traumatic event at age 11, in some ways she has grown up much quicker than she should have, but at the same time often portrays a typical teenager. Should be versed in performing both comedic and dramatic moments.
Uncle Peck: Male lead, plays the character from age 38 to 45. A good-looking and charismatic man. A former alcoholic and Marine veteran who will not open up about his troubles.
Greek Chorus one: (Male aged 20-30) Plays multiple roles. Comedic timing is essential, as well as the ability to seamlessly transform from one character to another.
Teenage Greek Chorus two: (Female aged 17-25) Plays multiple roles. Her roles can be both incredibly vulgar and brightly innocent.
Greek Chorus three: (Female aged 25-35) Plays multiple roles. Must be able to be able to transition from bluntly hilarious to painfully serious.
Performance dates: April 6 - 15
For more information, call 847.635.1897
Event Details
6 - 9 p. m.
Tuesday, Feb. 21
Wednesday, Feb. 22
Studio One, Des Plaines