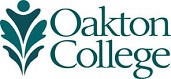 Mechanical Design/CAD and Manufacturing Technology Open House
3D Printing, CNC, and Industrial Automation Presentation
5 and 6 p.m.
Mechanical Design/CAD and Manufacturing Career Information Session
5 - 7 p.m.
Learn more about mechanical design and manufacturing technology.
Tour the labs in the Art, Science, and Technology Pavilion (P130, P132, P134).
Hear about career opportunities with local businesses.
Enjoy free pizza!
For more information contact Boguslaw Zapal, bzapal@oakton.edu, 847.376.7707, or Joe Cirone, jcirone@oakton.edu, 847.376.7612.
Event Details
Thursday, Oct. 19, 3 - 7 p.m.
Art, Science, and Technology Pavilion, Skokie