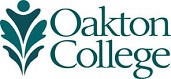 Mother Courage and Her Children
By Bertolt Brecht
Directed by Tim Curtis
Considered one of Bertolt Brecht's masterpieces, the play is a satirical jab at the war mongers who make a living by facilitating the death of others. It was written in 1939 when Brecht was living in exile, considered a degenerate artist in Nazi Germany. Originally set in the 17th-century Thirty Years' War, the director of this production sets the play in the modern era. First produced in Zurich in 1941, it did not reach Broadway until 1963 when American public opinions were turning against an unpopular war. The memorable production was directed by Jerome Robbins and starred Anne Bancroft. It was revived on Broadway in 2006 with Merryl Streep in the starring role.
Purchase tickets

For information, 847.635.1900.
Event Details
Thursday, April 5, 8 p.m. ($5 preview)
Friday, April 6, 8 p.m.
Saturday, April 7, 8 p.m.
Sunday, April 8, 2 p.m.
Thursday, April 12, 8 p.m.
Friday, April 13, 8 p.m.
Saturday, April 14, 8 p.m.
Sunday, April 15, 2 p.m.
$10; $8 student/senior; $6 group
Studio One, Des Plaines