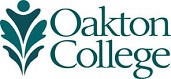 Content Marketing
Content is the buzzword of 21st century business because it is what everyone is searching for on the Internet. Content pulls the market to you and your business with relevant information. Rather than interrupting with advertising, your content becomes the thing customers want to find. We will break down the content marketing process into six steps, making it simple for you to visualize, launch, and monetize your business. These steps are:
Identify your sweet spot, the intersection of your unique competency and your passion
Learn to "tilt" your sweet spot to find a place where little or no competition exists
Build a channel for disseminating content (blog, podcast, YouTube, etc.)
Use social media and SEO to harvest one-time visitors into long-term subscribers
Grow your business by expanding into multiple delivery channels
Once established, begin charging money for your products or services
Sponsored by the Business Department with generous support from the Oakton Educational Foundation.
6 p.m.
Networking

6:30 p.m.
Presentation

7:45 - 8 p.m.
Q&A, book signing, meet the author
 
About the speaker
Joe Pulizzi is an entrepreneur, professional speaker, and podcaster. He is the founder of several startups, including the Content Marketing Institute (CMI), recognized as the fastest growing business media company by Inc. Magazine in 2014. CMI produces Content Marketing World, the world's largest content marketing event, and publishes the leading content marketing magazine, Chief Content Officer. Pulizzi's book Epic Content Marketing was named one of Fortune magazine's "Five Must Read Business Books of the Year." He is the author of two other books: Content Inc. and Killing Marketing: How Innovative Businesses Are Turning Marketing Cost into Profit.
For more information, contact Tom Byrne at tbyrne@oakton.edu.
Event Details
Tuesday, April 10
6 - 8 p.m.
Free admission
Room 1604, Des Plaines