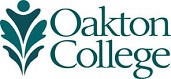 Registration Rally
Students should bring their proposed summer and/or fall schedule and u.achieve reports.*

Advisors will:
make sure a student's class schedule aligns with degree requirements;
identify any registration holds;

Free pizza!
Free raffle for a $150 Oakton Bookstore gift card!

Hosted by Advising Services and the Enrollment Center.

*To print report, log on to your myOakton account and select Go directly to u.achieve® to run a report.
Event Details
10:30 a.m. - 1 p.m.
Tuesday, March 28, SK
Thursday, March 30, DP
Enrollment Center, Des Plaines, Skokie