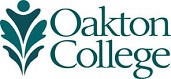 Koehnline Museum Exhibition
In 1976, a group of Chicago artists purchased the vacant electrical substation below the CTA brown line's Sedgwick station. The industrial building was turned into a buzzing workshop for sculptors including a fabrication studio, neon lab, and a public exhibition space. Presented are the works of past and current Sedgwick Studio artists including Steven Urry, Jerry Peart, Paul Slepak, Dan Blue, John Adduci, Tom Scarff, Ted Sitting Crow Garner and others.
Koehnline Museum Hours

May
Monday - Friday, 10 a.m. – 6 p.m.
Saturday, 11 a.m. – 4 p.m.
June through August
Monday - Thursday, 10 a.m. – 7 p.m.
For more information, call 847.635.2633, or visit www.oakton.edu/museum.
Event Details
July 6 – September 15
Koehnline Museum, Des Plaines